Afrosamuraiist Sways Through A Fallen City With 'Desolation' – FUXWITHIT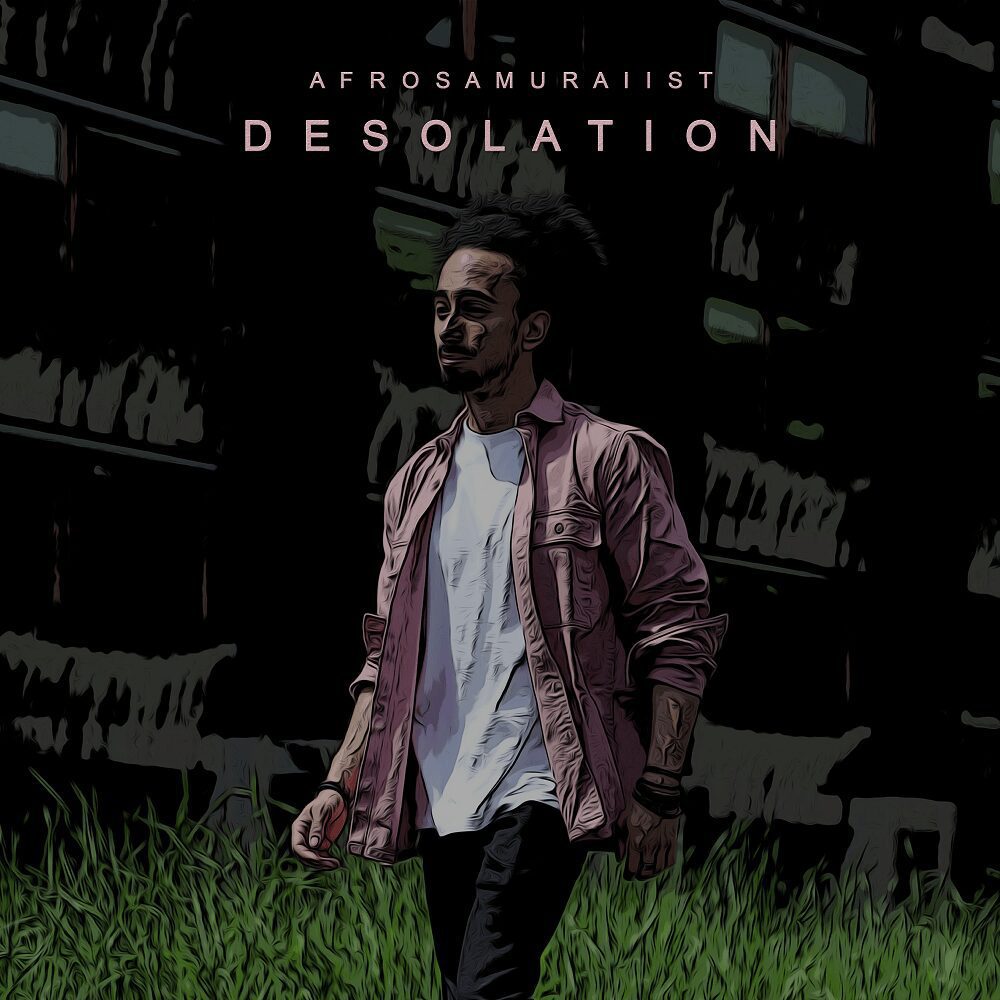 UK legend, Afrosamuraiist has done it yet again! With swift and well-thought-out techniques within the spectrum, he's created yet another chill and everlasting anthem. A track called, 'Desolation.' An airy and groovy environment, filled with ear-pleasing characteristics. Giving off incredible emotions and overall rhythm. When it comes to paying extra attention to detail, this icon does it to his full potential while always bringing something new to the underground.
Known for his eclectic dance routines and powerful passion for music, Afrosamuraiist has continued to dedicate his life to the arts. Doing as much as he can to contribute only the best for himself as well as the scene. From honorable Bollywood remixes, to teaming up with incredible labels such as his own (BONSAI), KUMO Collective and more, he's constructed a wonderful path towards a brighter future. Blessing his listeners with high-quality content along the way. Even from the first second of his tracks, you'll already know you're in for a spiritual and eye-opening journey. And with this newest single, the future beat prodigy has delivered yet another melodic wonderland of peace. Perfect for those gloomy and dark days.
'Desolation' is a heavy-hitting experience to the core. Impactful drums, a spacious 808, and intoxicating melodies, the artist truly went all out on this piece. Every element comes together and sways like an addicting dance routine. Forming a safe and gentle haven for all to feel welcome. Making you want to just sit back, and let yourself become immersed in his world of whimsy.
Not to mention how crisp and careful each characteristic is placed. Creating a wavy and smooth motion throughout the ride. As if you were floating along a stream of truth and wonder. Discovering its unknown characteristics hiding around the corners. It really pays homage to not only his gift but also his journey throughout the years as a highly-skilled soul. We're excited to hear where he goes next! But for now, make sure to go show your utmost support by streaming 'Desolation!'