Across The Pond: OFB – FUXWITHIT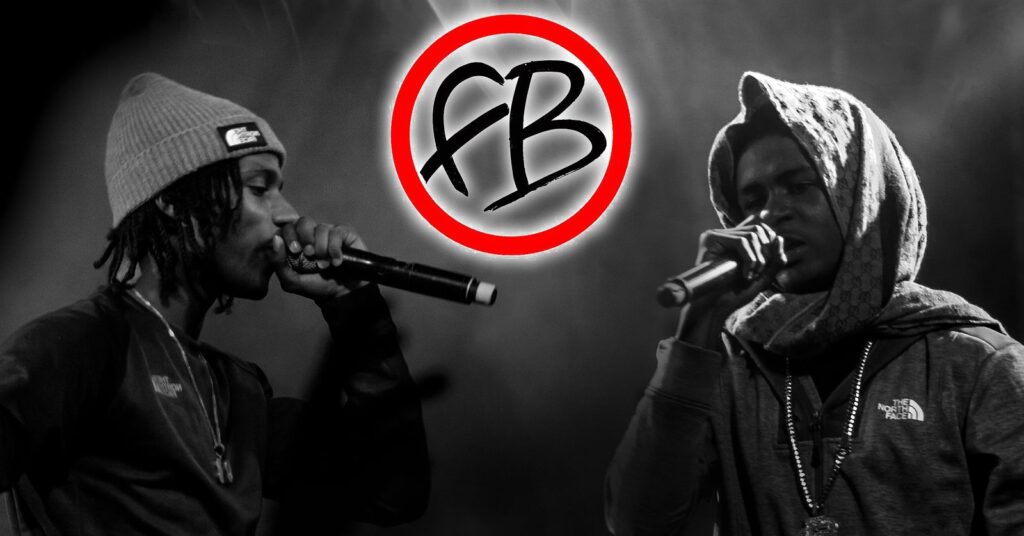 As far as U.K. rap groups go, there have been some iconic names to mention over the years. Roll Deep with the OG Wiley, Boy Better Know with Skepta & JME, to name just a couple of the older generation of groups. However, with the new era of drill music, we've seen the rise of Homerton's 9ers featuring Unknown T & V9, the Harlem Spartans with Loski and many more. None though, hold the weight of OFB. Based in Tottenham, on the Broadwater Farm Estate the 'Original Farm Boys' have had artists repping like Headie One and RV, the group is one of the more renowned U.K. drill acts of today, which of course comes with its controversy.
Like some other U.K. drill artists, OFB have been subject to having their music taken down from YouTube by request of the metropolitan police. The group's current most active members are Bandokay and Double Lz, have been holding the name down and become the faces of OFB – but for Bandokay, YouTube removals are just a scratch of the effect the police have had on his life. Real name, Kemani Duggen, Bandokay is the son of Mark Duggan, who's death by Police shooting led to the 2011 England Riots. A huge piece of history in the U.K. that leaves Bandokay wanting to pursue his music with OFB to an even greater degree to avoid an alternate life… and he's done exactly that. OFB are reaching new heights with a huge following of fans that show up anywhere they go. Their ruthless, aggressive vocal flows of differing styles make their tracks rounded and full of punchlines, catchy lyrics and crowd chants. With a wide range of talent forming under the OFB name and regularly jumping in tracks together, the sky really is the limit for the Tottenham group. Here's just three tracks to get you started…
Flick Of The Wrist
One of the top comments on this song says "Bandokay came in differently" and that's just how the tone gets set at the beginning. The syncopated flows interweaving just sound astoundingly hard on this beat. Double Lz shells, Bando obliterates, OFB conquer. "Me and bro like Batman & Robin, back in the day – used to bat man and rob him"… Punchlines on form.
YKTV
"Offer me a deal then it better be a milli, or more." Sounds about right coming from Lz. On this track OFB recruit in fellow member Izzpot to hold the spot SJ would normally fill. Despite fans being huge lovers of SJ, his current predicaments leave the open opportunity for another artist to have their shine and Izzpot certainly holds his own. This track had the streets in the U.K. jumping.
Daily Duppy
Does this even need explaining? The punchline kings take to Daily Duppy like a duck to water – effortless. Try and keep up if you can, the other 5 million viewers have been in the past two months. As each steps up to the mic, it's curtains.
Anything this group does is something to look out for. What comes next, who knows… their past has been very unpredictable. However, one thing's for sure, when these guys drop again, it's going to slap. On a recent interview with Zeze Millz, all gets discussed in regards to where they see themselves going. Their independence is what makes them so unique right now. We can only wait and see what unfolds.