Across The Pond: Kano – FUXWITHIT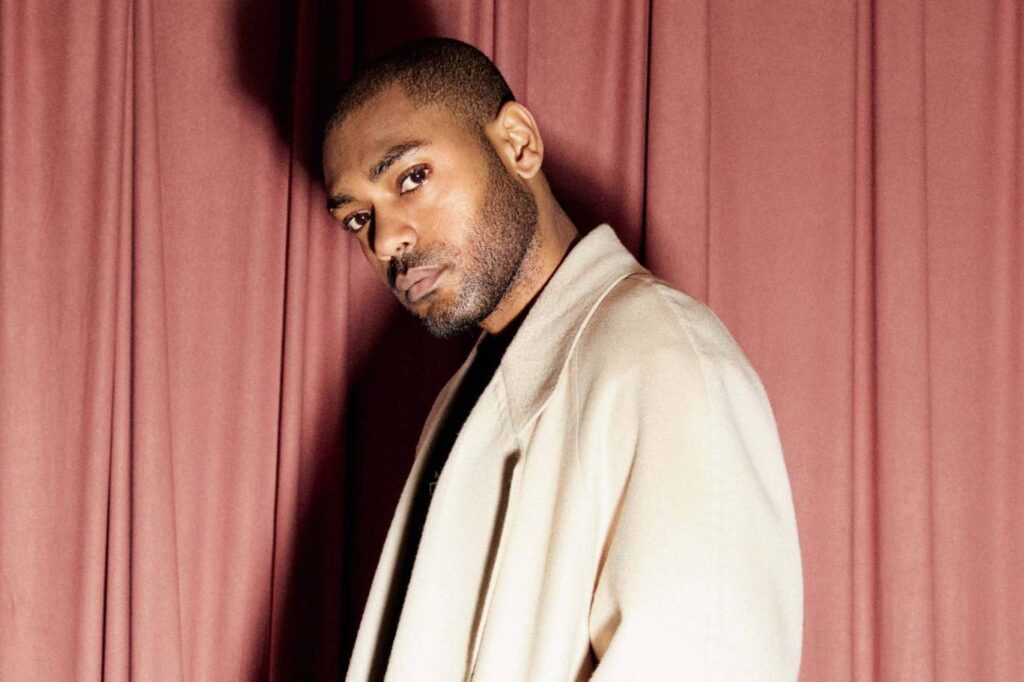 East London's finest, Kano, is a pioneer of grime and U.K. rap culture that you need to know. Considered one of the true OG's alongside the likes of Dizzee Rascal and Wiley, Kano was originally part of the East Music Crew 'N.A.S.T.Y'. With other members including Wiley, Ghetts and D Double E, the crew are widely considered responsible for making grime become a huge foundation of the U.K. underground scene. From the early days of Pirate Radio, the 'N.A.S.T.Y Crew' would air Monday's 8pm-10pm on the station 'Deja Vu' and deliver jaw dropping freestyles weekly. Kano's popularity from being a part of the East London Crew and shelling at battles like Jammer's 'Lord Of The Mic's 1' grew at an alarming rate and after going solo around 2004, he released his debut single 'P's and Q's'. This is not only a grime classic but possibly one of the greatest debut tracks by a grime artist ever. His second single, 'Typical Me' reached Number 22 in the U.K. Singles chart in 2005 and thus the start of Kano's rise to stardom had begun. Shortly after, his huge debut album Home Sweet Home made it to the Top 40 in the U.K. Albums Chart and reached gold status. The album is widely regarded as a smash debut and grime must-listen, the first of many to come for Kano.
It's clear when you listen to Kano, that rhythmically competent lyrics and storytelling come naturally to the rapper from East Ham. Effortlessly stylistic flows come at whatever speed you like and sound crystal clear while delivered. Kano is beyond gifted and one of the easiest listening U.K. rappers as a result. Though his style of beats he'd rap over has adapted and changed throughout his 20+ years in the game, Kano always comes slick with his bars. In the latest part of his career, his music has contained more live, brass and jazz elements which brings a whole new energy to his lyrics. In 2016, his album Made In The Manor dropped, featuring flawless examples of this very style. The musicality entwines so beautifully with Kano's style of writing and vocals on the album, bringing a whole new dynamic to U.K. rap and proving he's leagues above the rest when it comes to his art. Here's just three must-listen tracks from the pioneer.
3 Wheel-Ups
The grime banger of 2016. Every car in the country was playing it loud and on repeat. The beat consists of hard, punching horns and huge bass in a classic grime fashion, yet delivered in a new way. Kano reps all the OGs throughout the song in an ode to the culture and this track is exactly that. Hit play.
This is England
Off the Made In The Manor album, this track highlights life in the U.K. and connected with a huge audience as a result. The orchestral backing rises and falls to create a growing, powerful platform for Kano's raw lyrics to tell the story. It's a delightful adaptation of U.K. rap that you may not have heard before.
Fire In The Booth
Arguably the best Fire In The Booth to date, Charlie himself believes and it's easy to see why. Nearly ten minutes straight of bars and storytelling over 1 beat and every lyric comes through crisp and clean. This platform gave Kano a chance to show off just how good he is when it comes to wordplay and lyrical content & it resulted in a true masterpiece. The video is so engaging throughout that you simply can't look away.
In August of 2019, Kano dropped his most recent album Hoodies All Summer which followed after his 5th album Made In The Manor released 3 years prior. Kano is more of an album artist these days than someone who drops the occasional single, meaning each project has had its time put into it. His latest album is well worth a listen and as with the rest of his discography, it will leave you wanting the next drop sooner.