Top 50 Songs Of 2020 – FUXWITHIT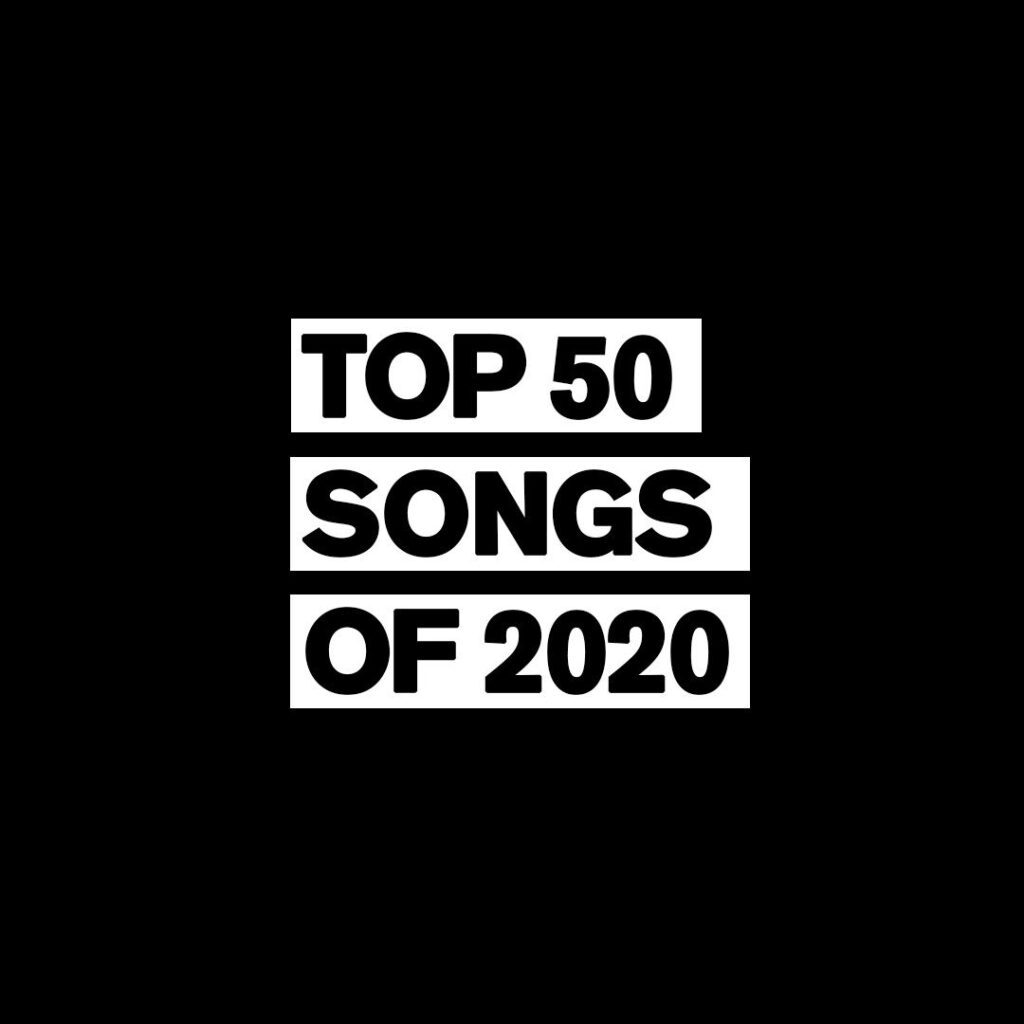 2020 was by far the weirdest, most difficult year our generation has ever collectively experienced. Through all the challenges and hardships, one constant remained to give us light and hope: music. Whether it was offering a sense of escape, collectivism or comfort, it was inspiring to be see that even though the pandemic put live music on hold, there was no lack of incredible new releases every single week. This year we saw so many artists evolve and grow while also uncovering new favourites. As the year comes to a welcome end we had to come through with our annual Top 50 Songs Of The Year list. As usual, the list balances a wide array of factors from quality and inventiveness to impact, DJ support, and popularity. Check out the list below and see if your favourites made the cut.
50. gyrofield – Because You Are You
Given her immense rise to success this year, we figured the Top 50 would not be complete without the inclusion of gyrofield. Developing as one of the brightest young minds in drum and bass (and beyond), the Hong Kong-native started off the year with 'Lionfish / Here 2 Stay' and never looked back. From the Tech Flex EP to the Synopsis EP, gyrofield consistently exuded creativity and is extremely deserving of a spot on our list. However, we've chosen her Pilot Records single 'Because You Are You' as her contribution, as that track is a mesmerizing display of gyrofield's ability to keep one hooked with melody, sound design and effects for a whopping five and a half minutes. It's a steady outpour of crisp drum and bass that is somehow both intense and emotional. gyrofield is bound to tour the globe when the world allows it, so keep a close eye on the rising star.
-SC
49. Integrate – Enter The Mirage
Despite being released on Valentine's Day, 'Enter The Mirage' is anything but cute. Brought to you by the formidable production prowess of VCTRE and Black Carl!, this monstrous tune is a force to be reckoned with. The shared brilliance behind the Integrate duo couldn't be illustrated better than through the grizzly neuro bass snarls that rip the swung halftime rhythm apart. The unparalleled vocal samples and off-the-wall sound design exquisitely capture the damage this track is capable of. Take it for a spin if you wanna see "what they talkin' bout" and "what they mean."
-JS
48. Supertask – Healing
Portland, Oregon's Kyle Bishoff has been making major waves in the underground bass music community between his solo venture Supertask and his new collaborative project Lab Group with fellow vibe adjusters Charlesthefirst and Potions. Despite taking an extended hiatus to refocus his energies in 2020, he still persevered and released one of his most captivating tracks to date. Adding a little sonic therapy into a year that desperately needed just that, 'Healing' is a gentle reminder that it's okay to feel all aspects of the human experience, even the moments that make us feel like we'll never fully recover. I don't know a single person that didn't go through something that drastically affected their lives at its very core this year, but it's music like 'Healing' that aids us in grappling with those feelings and realizing that life happens again, and it won't be stopped. One of the best pieces of the entire year? Absofuckinglutely.
-AB
47. Supermerk2 – La Resaka (Control Freak Remix)
Played out religiously by every dubstep heavyweight in the game, Control Freak's remix of 'La Resaka' was a veritable cultural phenomenon for the headbanging crowd. One of those tracks that wholeheartedly deserved a full festival season to wage a campaign of audible carnage, the immense amount of groove and wicked energy would have even the tamest of characters viciously throwing down with the best of them. Despite Control Freak's young age, he's shown he carries the production prowess of a longstanding veteran, and can run with the biggest in the business. Expect massive things from this one in the near future.
-AB
46. RL Grime x Juelz – Formula (IMANU Remix)
The release of 'Formula' shocked many to the core. The combination of RL Grime's anthem production with Juelz's fast paced vibes was an immediate love factor. Fans from all over the community were talking about it from either the internet or hearing it live. But then, IMANU decided to take the wheel and put it into full throttle. His glitchy atmosphere and sound design absolutely brought it to the heavens. It'll make any listener go crazy and create an even bigger passion for music itself. IMANU has been working well and hard to impress all and he's done just that with this stellar reimagination of a cold hard classic, making this piece one of the most memorable remixes we've heard this year.
-JD
45. OAKK – Eclipse Flow
While some love the exponentially complex, I've always gravitated towards simplicity. There's something special about the less-is-more approach that makes music feel more impactful and rich. A great rap sample, an intoxicating melody, perfectly executed percussion and some trunk-rattling 808s; what more could one need? Combining all these elements in a way that is pure perfection is OAKK's 'One'. From the Clipse sample, to cleanliness of the drum work and the deep bass, this track is what trap and bass music needs more of.
-C
44. Hukae – Dirty Talk
With three EPs and a handful of other releases throughout the year, Hukae broke out as one of dubstep's most promising forces in 2020, and the track that catapulted the year into motion was 'Dirty Talk.' A personal favourite from the calendar year and a true demonstration of Hukae's unique style and boundary-pushing approach, 'Dirty Talk' is one of those tracks that will have you saying what the fuck at every new bar, and will hypnotize you with its meticulous flow and raw inventiveness. A standout in Hukae's impressive 2020 repertoire, this year's list is not complete without this brute.
-SC
43. Tiedye Ky – Never Cage a Butterfly
One of the most pleasant surprises of 2020, Tiedye Ky's debut album Baby Blue and the Super Moon was a warm, sonic embrace that made the year just a little more bearable. A delightful menagerie of indie guitar and vocals courtesy of himself, mixed with progressive bass music elements, combined to create an impactful, introspective story that weaves a tale of love, loss, and the human experience itself. The most groundbreaking piece from the album was 'Never Cage a Butterfly' in our expert opinion, due to its overall atmosphere and remarkably original sound design. Breaking past being considered solely "a vibe," we have approached "vibe and a half" territory.
-AB
42. Alix Perez – Post – Mortem
Mastermind of low frequencies and tormenter of sound waves, Alix Perez had a monumental year. Both across his various side projects and on his record label (1985 Music), the man dropped some of the dodgiest plates that have been lurking deep in the nastiest DJ sets ever known to humankind. Of these, most notable is the lethal weapon that is 'Post – Mortem' off his Ravana EP. This catastrophic throbber of a tune is beyond mangled and easily one of the hardest hitting songs released this year. Built for the fattest sound systems money can buy, the tune deserves nothing less than the finest of audio fidelity when being delivered through your skull. Listen if you think you can stomach it.
-JS
41. Aweminus – Glass Planet
It would truly be blasphemous to omit Aweminus from the Top 50 Of 2020. With over twenty tracks released this year alone, it was incredibly difficult to pinpoint a single track for this list, but it was definitely 'Glass Planet' that set the stage for the incredible year that Aweminus had. Emerging as one of the greatest minds in bass music, Aweminus undeniably took the 2020 dubstep crown, releasing one creative bop after the next. 'Glass Planet' is certainly no exception, showcasing Aweminus' insane flow in a 5+ minute opus that will leave you breathless from start to finish.
-SC
40. Chromonicci – True Colors
Although chromonicci is already a pillar of our music scene, somehow he managed to exceed our expectations once again. In this 2020 the diversity (and quantity) of his productions has been ridiculous. Everything that passed through his laptop has turned into gold and 'True Colors' is the diamond on the crown. Since he decided to start singing on his productions, I'd say that his voice has become a powerful weapon on a par with his iconic bounce basses, and here the two marry perfectly. 'True Colors' slips like velvet into our ears, pampers our feelings and gives us one of the most emotional and elegant songs of the year.
-AA
39. six impala – EPSILON LOVE
The first single from six impala's sophomore album, 'EPSILON LOVE' is a masterful showcase of the group's ability to make music fun. Comprised of KaTT, underscores, OMNIPONY, Script, Helvetican and the newly-created NEUTRA, six impala are a group of creative minds who use their strengths to their advantage, creating projects with meaning that go beyond the music. With WFLYTD and 'EPSILON LOVE' specifically, six impala went beyond expectations, orchestrating a piece that, in true six impala fashion, doesn't fall under the umbrella of any genre. It's fun and danceable, and the impeccable ingenuity behind the project assured us that six impala needed to be in our Top 50.
-SC
38. msft. – Move
Despite the world being completely frozen by the pandemic, this hasn't stopped msft. from proceeding on his musical journey. As we have carefully documented on FUXWITHIT, through remixes, edits and originals his rock-hard sound is tirelessly evolving. 'Move' is the purest manifesto of this development. It's muscular, it's tonic, it's the incarnation of filthiness but it's also smart, classy, accurate, and flawless down to its tiniest little detail. As I've been arguing for years, controlled chaos is the best label for msft's sound, which I believe still has very few equals at the moment. In the bass scene, he's light years ahead. It's us, mere humans, who have to catch up with him.
-AA
37. Skrillex – Kliptown Empyrean
Well, Skrillex finally confirmed that he is working on a full-length project. While this doesn't come as much of a surprise, it was reassuring to finally hear it from the legend himself. To tide us over, Skrillex dropped one solo track this year, a surprise future garage jam that further attests to the god-like artist's ability to create every single genre with ease. Sampling Hilary Duff's 'What Dreams Are Made Of,' Skrillex ventures into the territories of 'Fire Away' and 'Leaving' with his latest, driving emotion through impeccable drum work and atmospheric effects. 'Kliptown Empyrean' is not a mainstage banger nor an incredibly complex track, but it's simplicity and undeniable beauty make it worthy of a spot on this year's list.
-SC
36. camoufly – Life Of Lido
camoufly is undoubtedly one of the fresh faces of 2020. I mean, we don't actually know what his face looks like yet, but his cartoonish avatar and unconventional productions have been ubiquitous in live streams, mixes and Minecraft raves. This year, the opinions of countless experts have come together in a choral endorsement for camoufly who, behind the goofy mask, has proven to hide lethal production skills. 'Life of Lido' is the most crystalline example. In case you've missed it, this creative prodigy produced a work of art using samples from seventeen Lido tracks. That's it. You're not impressed? Well, you should be. This tribute is truly one of a kind and how he managed to keep it so clean and balanced is still a mystery.
-AA
35. Krischvn – Second Baked
A true German mad audio scientist of the highest degree, Krischvn, has been consistently gallivanting his excessively heavy take on experimental trap music that frequently touches on borderline dubstep flavors. His biggest project of the year, his Baked EP was a unique take on making multiple distinct versions of the same track, with the biggest being 'Second Baked,' which was teased in live settings by the don Liquid Stranger for almost an entire year prior. Being one of those tracks that as soon as you heard the initial note of the build in a live setting, you'd firmly grasp your closest friend knowing full-well shit was about to get excessively bonkers. An easy choice for our top 50 of the year, we see this track gracing almost every festival sound system once they start back up once more.
-AB
34. anderson .paak – Lockdown (ft. JID, Noname, & Jay Rock)
Yo, you can't ignore a stacked feature lineup like this. I'm never one to say anderson .paak's music can necessarily be improved, but when you add names like JID, Noname, and Jay Rock to a track… What am I gonna do, say no? The funky beat and velvety vocals in juxtaposition to its heavy message, referencing the pandemic, police brutality, and racial injustice in America, are jarring. But it wasn't the least bit performative. .paak also donated to the Action Bail Fund L.A., Atlanta Solidarity Fund and Albany Bail & Safety Fund for Black Lives.
-ALL
33. Ty Dolla $ign – Ego Death (feat. Kanye West, FKA twigs & Skrillex)
What happens when a few legends come together for a spin on hip-hop and electronic music? Pure emotion and slow-tempo groove are right as Ty Dolla $ign called upon Kanye West, FKA twigs and Skrillex for their diverse collaboration on 'Ego Death.' A surprise collaboration which could not have come at a better time, Skrillex's top notch production skills go hand in hand with these artists' vocal talents to produce a single which has clearly been on repeat through 2020. With the track revolving around killing one's ego to achieve success and happiness, TY Dolla $ign, Kanye West and FKA twigs deliver a clear message with their classic vocals. Drawing upon a taste of house to conclude the track, Skrillex does not hold back to end off on the highest note.
-AK
32. IDK x JID – Cereal (feat. Kenny Mason)
If festivals were a thing this summer, this track would've been heard at every stage. 'Cereal' feat. Kenny Mason is indisputably one of the hardest rap songs released this year. Driven by a sample that's tough as nails and backed by jaw-dropping beat, IDK, JID and Kenny Mason definitively shredded this sheesher. Reminiscent of past anthems like 'Shabba,' 'Cereal' slaps unequivocally hard. 3 of the best rappers right now cemented their position with this one.
-JS
31. Dabow x LYNY – Caliente
We all could use a little spice in our lives and Dabow & LYNY certainly brought the heat with 'Caliente.' Released on Dome of Doom and premiered on FUXWITHIT, we knew this one was going to be massive before it was even released. Wild sound design, fun vocals and anthemic energy made this track a favourite in DJ sets and livestreams, landing support from heavy-hitters like QUIX, HWLS, Boombox Cartel and UZ. Forget about jalapeños or serranos, these two brought that ghost pepper heat. Would you expect anything less from two of trap music's brightest stars?
-C
30. great dane – Former Friends
Between a handful of ADBC Records releases, his critically acclaimed album Delta Fly and the accompanying remix LP, great dane had a monumental year. The puppy papa was so busy that we had to take a minute to recognize one of the swankiest boppers he put out: 'Former Friends'. This perfectly executed track is not only particularly susceptible to getting stuck on repeat, but is also an absolute weapon in DJ sets. Bob along below.
-JS
29. Leotrix – Emoboy303 (SIDE)
Never one to conform to expectations or to remain caged within a specific genre, few have demonstrated the ability to weave through the different realms of bass music as Leotrix has. 2020 was another monstrous year for the Sydney-based artist, with 'Emoboy303 (SIDE)' being a true standout from his numerous releases. A highlight from Halcyon's debut compilation, 'Emoboy303 (SIDE)' demonstrates a new, welcome side to Leotrix's impressive skill set, as the producer totally disregards all genres while simultaneously creating a bop that easily fits within any trap, future bass, or dubstep set. Leotrix is a bright mind in bass music, and worthy of yet another spot in this year's list.
-SC
28. Keys N Krates – Double Dutch
While Keys N Krates haven't put out much music since the release of Beat Tape For Your Friends last year, we've still been able to keep up with them through weekly Twitch streams. Whether it's Matisse and Tune letting us hang out and chat while they're making beats, or Jr. Flo doing a DJ set, we're always hyped to keep tabs on them. 'Double Dutch' was one of their only drops this year… but when has KNK ever disappointed us? The Toronto-based group said they were inspired to make a cinematic piece through Baile Funk and soundtrack music. The trio was able to effortlessly blend tribal drums, rhythmic chanting, powerful 808s, and scintillating pianos all in one high-powered track.
-ALL
27. COPYCATT – Bare Your Soul
2020 was the year of COPYCATT's return to SoundCloud, and regular music releases in general. We had the extreme pleasure of catching up with the Australian talent just last month to discuss everything from self-criticism, to the power of social media, to developments in his personal life and so much more, in addition to being blessed with a bangin' 30-minute guest mix filled with originals. What really kicked off the year for COPYCATT was his release on Inspected's Powered By Inspected Vol. 3 titled 'Bare Your Soul.' As the most played tune from the compilation on both SoundCloud and Spotify, 'Bare Your Soul' is an amazing display of COPYCATT's ability to mesh beautiful melodies and rugged bass in a cohesive manner, drawing influence from hip-hop, lo-fi and neuro to concoct a ballad worthy of playing on repeat for hours on end.
-SC
26. Tchami & Gunna – Praise
Many of us who enjoy future house music can attest to counting on Tchami's blessings to get groovy on the dancefloor no matter what time of the day it is. Recognized as a true pioneer in the ever-growing future house movement, 'Praise' Tchami for continuing to push his forward-thinking sound forward by calling upon Gunna for an epic collaboration a few months back. Drawing upon hints of hip-hop rhythms and Gunna's classic vocals, Tchami brings his classic production skills to the table as listeners are welcomed with subtle basslines and distorted frequencies. Crafting an irresistibly smooth sound to the ears, Tchami and Gunna are the perfect match for a collaboration we never knew we needed in our lives.
-AK
25. Griz – Medusa (Feat. Wreckno)
An LGBTQ+ anthem that wiggled the air in sound systems in countries across the entire world, Griz and Wreckno's 'Medusa' became an instant classic and turned the hearts of bigots to stone. Fiercely promoting fiery empowerment is what's on the menu, and these boys are serving it up piping-hot. It's a tough call what to be more proud of; the overall message itself, or the absolutely insane level of polish. Featuring top-tier production with deliciously purring low-end and saucy vocals from Wreckno himself, this is one booty-shaking, hip-gyrating, rainbow-touting good time.
-AB
24. Clozee – Winter Is Coming
One of the biggest queens in the electronic music ecosystem is France's Clozee, who proudly flaunts her eclectic and exceptionally passionate take on bass music in the form of "world bass," piecing together an overall sound that easily spans the length of the globe. Her sole release this year came in the form of Neon Jungle, a magnificent 10-track body of work that gives birth to heartfelt, concrete emotions in all that come into contact with it. Our top pick from that album was 'Winter Is Coming,' arguably the most powerful and soul-igniting piece that sports as much soul and funk as it does wondrous wubs. A true feel-good track that hits all the right notes, 'Winter Is Coming' was a bright spot in a year filled with much darkness. Clozee once again came with the all- encompassing good vibes, and we're positive she'll continue that trend into 2021 and beyond.
-AB
23. Subtronics – Scream Saver
With 'Griztronics' topping our list of best songs last year, all eyes were on Subtronics to see what he would whip-up into existence in this calendar year. His answer? The illustrious 'Scream Saver' of course. The title track off his first of 2 EP releases this year, 'Scream Saver' provides more kick than a pissed off mule with Subtronics' patented earthquake-inducing heaviness. Leading his merry band of Cyclops into the future, only time will tell what this young creator will penetrate your sound system with next.
-AB
22. Moore Kismet – Flair
It's absolutely astonishing that one of the most forward-thinking sound designers in the game just so happens to also only be 16 years old, but Moore Kismet wears that title proudly and earns it back with each and every release. With the unveiling of their album Revenge of the Unicorns, they far exceeded all expectations, showcasing a diverse and wholly unique audible breath of fresh air. Our favourite track from that body of work was the uplifting track 'Flair,' which features their own mother. Perfecting melodic dubstep and making a piece that truly makes it difficult to not bust-out smiling while listening, Moore crushed this track and the rest of the project as a whole. Earning recognition even from Forbes magazine for their triumphs this year, this is one artist that will continue to prove time and time again that they can hang, and even lead, with the best of them.
-AB
21. Papa Khan – Rain
There were a lot of pieces this year surprising audiences left and right, but one song in particular caught the eyes and ears of the community as a whole. Papa Khan's track 'Rain' shook the ground from underneath by passion and intricate sound design. His process of evolving the dubstep genre in general was a beautiful sight to see. And having it released on Marshmello's label, JOYTIME COLLECTIVE, fit perfectly in their roster.
Even though the artist is known for his heavy and dirty bass designs, 'Rain' takes all of that knowledge and shapeshifts into something lush and melodic, creating an indescribable feeling you'll remember for years to come, giving this song the spotlight of being one of the most game changing vibes we've heard in a long time. No matter where you are in the world, you'll gain another piece of happiness and inspiration from this work of art and more.
-JD
20. Phonon – Polyriddim
This was a no-doubter. When we featured phonon in our Focus Five at the beginning of the year, we would have never predicted such an explosion in popularity. 'Polyriddim' is by far the biggest dubstep track of the year, with everyone and their mother talking about it on social media. Few tracks have created such an online frenzy, and that's saying a lot given the total lack of live events this year. Despite earning somewhat mixed reviews from avid dubstep listeners, as some criticized the flow and listenability of the track, there's no denying the impact that 'Polyriddim' had on all fans of the genre. It is also undeniably one of the most creative approaches to dubstep that we have ever heard, thus earning a spot in our top 20 for its inventiveness and overall impact on the scene.
-SC
19. Aminé – Pressure In My Palms (ft. slowthai + Vince Staples)
To be honest, it was hard to pick one Aminé song, since Limbo was an unadulterated masterpiece. What makes 'Pressure In My Palms' so elite is its versatility. While the Portland native is known for his goofy side, Aminé begins with a gritty and bass-heavy old-school rap track in the first half and transitions seamlessly to a softer, more melodic beat in the second half. With support from other heavy hitters, slowthai and Vince Staples, Aminé story tells the struggles of an artist and the stress of keeping up when trying to be the best. The song is a great representation of what you can expect in Limbo.
-ALL
18. KOTA The Friend – BQE (Feat. Joey Bada$$ & Bas)
KOTA The Friend's Everything is easily my favourite album of the year. It's actually one of my favourite albums in years. Living up to his name, the project feels like a close friend giving you game and reasons to celebrate life. 2020 was difficult at best and Everything was exactly what we all needed. Smooth and upbeat production paired with down to earth and optimistic bars. It was a reminder of getting back to basics, enjoying chilling in the park with that special someone, and the importance of family and love. The standout single 'BQE' reminded the world that New York is still home to some of the best rappers as KOTA trades verses with Joey Bada$$ and Bas. KOTA steals the show with an inspiring 16 that challenges you to keep grinding and striving for more. Joey & Bas follow suit, making 'BQE' one of the best hip-hop collabs of the year. Catch the wave.
-C
17. Disclosure – Tondo
There's nothing I want to do more than dance to 'Tondo' on a rooftop in the summer. The track was one of many in the duo's latest and aptly named Energy album, and they give us exactly that. The Lawrence brothers stated that they've been exploring sounds from different cultures—notably in African genres—over the last few years. They didn't fail to showcase the artists from all over the world that they were heavily-influenced by in Energy. 'Tondo' actually happens to be a dynamic rework of Cameroonian musician Eko Roosevelt's 'Tondoho Mba,' and we're digging what they've done with the piece.
-ALL
16. Halogenix – Independent
As drum and bass made waves in the west this year, one tune stands out as the undeniable anthem of the summer. Complete with a symphonic outro and released as a part of his Dragonforce EP, Halogenix's 'Independent' took the world by storm. Rinsed in countless live streams (even non DnB sets!), the impossibly catchy vocal chops and immaculate production caused this tune to spread like wildfire. We gotta hand it to Halogenix for single-handedly reminding everyone how much there is to explore and love in drum and bass.
-JS
15. Juelz – Renegade (feat. HEKLER, RemK, SteLouse, Juuku, Harlyyn)
Power. Power can be a beneficial yet horrifying force to hold. It can either build, or destroy depending on who possesses it. And with this year being so challenging and scary from power itself, what can we do as humans, to contribute for a better tomorrow? If there was any source of light this year, it was partly created from Juelz, HEKLER, RemK, SteLouse, Juuku, Harlyyn and more. Their song, 'Renegade' has touched the souls of many around the music industry. Shaking the listener's emotions to the deepest depths.
According to Juelz, he wanted to do his part and join the fight for equality of black lives in America by creating a piece to honor the Black Lives Matter movement. And every profit off of the song itself, was be donated to the Color of Change organization. But he couldn't do it alone. With the help of other talented musicians, they produced one of the most impactful songs this year. Their energies and souls bonding with each other through sound is done in a gorgeous and breathtaking fashion. It will leave you with a beating heart and tears streaming down your face. Creating a sense of empowerment to fight for what's right. And showing you don't need to be afraid to stand up against a higher energy.
-JD
14. Whethan x RL Grime – Outta Here
This is the third time we're talking about 'Outta Here' on FUXWITHIT so there's no doubt it would be featured on this list. After all, Whethan and RL Grime are the kings of future bass and trap, respectively, and are two of the most spotlighted producers on the site. When 'Outta Here' served as the teaser for Sable Valley Summer Vol. 1 compilation, we knew it would be an absolute unit of a collaboration. We're definitely hoping to see more of "Trap Whethan" in 2021.
-ALL
13. capshun x Quiet Bison – Acai Tower
Few artists possess the ability to create sonic worlds like capshun & Quiet Bison. Both renowned for their transportive sounds, the two combined to bring listeners on the ultimate journey with 'Acai Tower.' With a slow burning introduction accounting for half the song's length, this isn't your typical Quality Goods Records banger. Patience pays as each passing second adds a layer of tension and complexity; brushstrokes on the canvas, carefully bringing the scene into focus. The brief moment of near silence interrupted by a shot eviscerates the tension and launches forth a second act that is ripe with adventure. Tribal, beautiful and dangerous, 'Acai Tower' is a one-of-a-kind work of art that proved capshun & Quiet Bison are true masters of their craft.
-C
12. UZ – Fire feat. Solosam (Extended Version)
FUXWITHIT was founded upon the idea of bringing hip hop and electronic music together. Few artists did a better job at blurring these lines than the trap king UZ. His album Trinity was a masterclass mixing forward-thinking bass music, trap and rap for one of the best projects in 2020. A clear standout, 'Fire (Extended Version)' featuring Solosam embodied this to the fullest. Solosam's distinct vocal tone and catchy delivery made it a rap bop, but just when you get comfortable UZ completely flips the script unleashing an absolutely astounding trap drop that is assured to decimate any speaker system. It's not easy to balance weird and adventurous with approachable and smooth but UZ proves when done right, it's hard to top.
-C
11. TroyBoi – Favorite
Always on another level in the music industry, TroyBoi is an OG who is definitely not new to the game. With over 5 million streams on Spotify, this was easily a 'Favorite' of ours and fans alike. TroyBoi joined forces with rapper Healthy Chill to lead us into the summer with a hip-hop infused single alongside Troy's versatile production style. Catching all those uplifting vibes is easy with these two artists, as several keyboard progressions flow perfectly with Healthy Chill's prominent vocals to deliver a true masterpiece for all those in need of their hip-hop fix with a side of Troy's ever-evolving sound design. With the track continuing to shift levels, listeners are reminded of why the sun is shining on Troy even during the current pandemic situation in 2020.
-AK
10. Chee – Vultures
With each passing year, South Africa's Chee becomes even more impressive in his undeniably trademarked sound and pinpoint murky, energetic aesthetic. With his first release on Zeds Dead's Deadbeats imprint in the form of the production phenomenon 'Vultures', part of his Quarter Inch EP, he solidified his status as a modern-day cosmonaut of digital audio workspaces. Sporting a delayed drop that had listeners firmly floored and was readily reproduced by a healthy helping of fellow beatsmiths, Chee racked up 1.2 million compulsive plays between the two major streaming giants. With stats like those and the wave of tracks that followed that were direct homages to this piece, 'Vultures' was a no-brainer for being in the top 10 of the year on our list.
-AB


9. Baauer – Magic
When Baauer unleashed his album Planet's Mad, it was a moment. It's rare that we collectively stop and truly tune into a release these days but that's exactly what happened when Baauer debuted his latest album along with the accompanying visual. From group chats to social media, the feeling was electric. Baauer gave us a much needed escape from reality by sweeping us away into his alien world. Sonically, the project broke new ground defying genre barriers, while truly crafting an out of this world soundscape. 'Magic' did justice to its name with a sound that felt otherworldly, enchanting and tribal. With pounding percussion and transcendent palettes it was pure 'Magic.' Combine its cultural impact with a Grammy nomination and it's clear Baauer commands a spot in the top 10.
-C
8. Big Sean x Nipsey Hussle – Deep Reverence
"Fuck rap I'm a street legend." Nipsey Hussle's verse on 'Deep Reverence' is bittersweet. It's a showcase of everything that made him so special; from his street mentality to his inspirational outlook. It's magic to hear Nipsey but a sullen reminder of the tragic loss of life. 'Deep Reverence' shines in many ways, including pushing typical song structure aside. The hook only plays once but the power of the words are left ringing in your head. Big Sean proves why he's one of the best in the game with a two and half minute verse that sees him navigating from mending ties with Kendrick following Nipsey's passing, to family struggles, personal revelations and coping with depression. It's honest, inspiring, and moving. 'Deep Reverence' rewrites the definition of a street single, crafting a work that's catchy, captivating and fittingly deep.
-C
7. JOYRYDE – 4AM
While part of us thought the day would never come, the other part knew that bass music would change forever once JOYRYDE would drop BRAVE. That day finally came on April 3rd, and to the delight of many, exceeded all (high) expectations that we had. Despite featuring 'I'M GONE' in last year's list, it would be unjust to exclude a contribution from BRAVE in this year's list. Among the wide array of instrumental and vocal-driven tracks, none stood out more than '4AM,' a monstrous bass house brute that is relentless in its energy and impeccable in its execution. '4AM' is JOYRYDE at his finest, demonstrating why he is a pioneer in the bass house realm while also showcasing his ingenious approach to creating something fun. Aside from a couple of familiar samples, '4AM' is pure bass house mastery, truly invoking the most profound goosebumps as one experiences the ungodly progression from start to finish.
-SC
6. Drake – Laugh Now Cry Later (Feat. Lil Durk)
It wouldn't be a FUXWITHIT Top 50 list without at least one Drake record in the top 10. Clocking half a billion streams on Spotify and YouTube combined, 'Laugh Now Cry Later' isn't Drake's biggest record of all time but it was still an anthem (with a few Grammy nominations). It's victory lap rap that would've rang off at every club (if clubs were actually open). Triumphant horns, breezy bars, Drake's signature catchy singing and a Lil Durk feature make it impossible not to rock with. Drake is the king of Instagram caption worthy quotables and sharing intimate experiences that somehow resonate with us all. "Sometimes we laugh and sometimes we cry, but I guess you know now," pretty much sums the year we all had, baby.
-C
5. Ekcle – Pearl Jigsaw
Some may be surprised to see 'Pearl Jigsaw' at such a high ranking on this year's list, as Ekcle might not be a very well-known name to the average listener. That being said, the average listener needs to add Ekcle to their radar now, and 'Pearl Jigsaw' is only one of the many reasons. Transcending genres, styles, and sound with every new release, the UK-based duo have proven their mastery time and time again, evoking unparalleled emotions in each of their tracks while somehow pairing it with the perfect dosage of bass. As their first release of the calendar year, as well as my personal top Spotify track of the year, 'Pearl Jigsaw' is a perfect testament to this boundary-pushing mentality that Ekcle have embodied, and a single listen-through is sure to make you an instant fan of their work. I have yet to meet someone who has listened to Ekcle and been unimpressed, so I implore all to dive into their discography to get a full sense of their creative genius. Don't miss out.
-SC
4. Apashe – Uebok (Gotta Run) ft. Instasamka
Despite it being an early release into 2020, we felt compelled to include a piece from Apashe's sensational Renaissance album due to its absurd level of overall quality. Featuring a full orchestra throughout, this one was by far one of the most impressive bodies of work of the year, and past several years if we're being completely honest, and 'Uebok (Gotta Run)' was our top from that field pick by a wide margin. With over 6 million combined streams on SoundCloud and Spotify combined, and over 8 million plays on its music video, it's showcased the boundless artistry Apashe is capable of. Featuring some of the finest horns I've heard used in an electronic song, and a ridiculous hard dance switch-up to close out the track, listeners will be left on their toes and drooling from the audiophile buffet at their fingertips.
-AB
3. Kumarion – Want It
If you didn't think this track was going to make our list, let alone break the top 10, you weren't paying close enough attention. Easily one of the most frequently rinsed tracks by all the heavy hitters in the industry, Kumarion's 'Want It' helped pave the way for a new chapter in the youthful career of this bass maestro. Transitioning from a bass-heavy approach, to more distinctly drum & bass flavors, it's been one wild ride watching the exceptional growth in the productions and overall branding of this Seattle-based producer. Garnering almost 1 million total plays between Spotify and SoundCloud, this track reverberated through sound systems across the world to fans' sheer delight. So how exactly did Kumarion give it to his fans? Just as they wanted it, apparently.
-AB
2. Cardi B – WAP (Feat. Megan Thee Stallion)
Love it or hate it, you can't deny 'WAP' was a cultural reset. After months of quarantine, Cardi B and Megan Thee Stallion reminded us that we're all still bad bitches. The song defied genres, in that, everyone and their moms were remixing it. People learned how to do the fuckin splits just to dance to it. But it's more than just a rap song with silly lyrics about sex, this song is about female empowerment… and it deserves this #2 spot on FUXWITHIT's Top 50 Songs Of 2020. It also has the numbers to back it up, for any doubters.
The song debuted at #1 on Billboard Top 100…. and is the first female collaboration to do so. It currently sits at 541,592,466 (and counting) streams on Spotify. It broke the record for biggest 24-hour debut for an all-female collaboration on YouTube. It was listed at #2 on Time's Top 10 Songs of 2020. With the help of 'WAP,' Cardi B became the only female rapper with Hot 100 #1 singles in two different decades and GQ named Megan Thee Stallion Rapper of the Year. There are so many contributing factors to why this song is a hit… its brilliant sampling of Frank Ski's 'Whores In This House,' the plethora of powerhouses doing cameos in the music video, or just that two of the hottest black women in rap collaborated on this catchy song. Whatever it is, we know 'WAP' will be playing long after clubs reopen.
-ALL
1. Flume – The Difference (feat. Toro y Moi)
This year has been a strange and eye opening experience, with each day holding its own challenges and obstacles. But one track in particular has given us all a reason to keep going. With the help of Toro y Moi, Flume's 'The Difference' has become a worldwide sensation. Having more than 35 million plays on Spotify alone, it's become a hit that transcends audiences and genres alike.
If you've been following the legend for a long time, this might have been a shock in the beginning. But a shock filled with awe and adoration. It surprised many to hear Flume's take on the drum and bass genre, not to mention how uplifting it was. Nonetheless, it is truly a remarkable and revolutionary step for electronic music as a whole. Its effect goes beyond just the electronic world. Let's think about how many non-electronic people will think "wtf is this rhythm?" or "what's this sound?" while listening to this "pop" song, and, seeking answers, they'll discover the amazing world of Flume's discography, of drum and bass and weird electronic music in general. With this track, Flume has opened the doors of our world to legions of new fans, who in the future may discover and support acts like Quiet Bison, capshun, gyrofield and many others that graced this list.
It's a perfect example of creativity that can inspire anyone who's listening to it. We all see the track as a strong message to always have confidence and courage for what you believe in, regardless of other opinions. It's our beliefs first and foremost, not outside forces that define us. We're our own artists and we can paint our canvas of life however we feel.
-JD x AA
Words & selections by Alessio, Alex, Alshaan, Arielle, Colin, Jeremy, John & Steph.
FUXWITHIT Top 50 Songs Of 2020 Playlist