Maximono Unveils First Single 'Tremblin' On New Label Parasoul Music – FUXWITHIT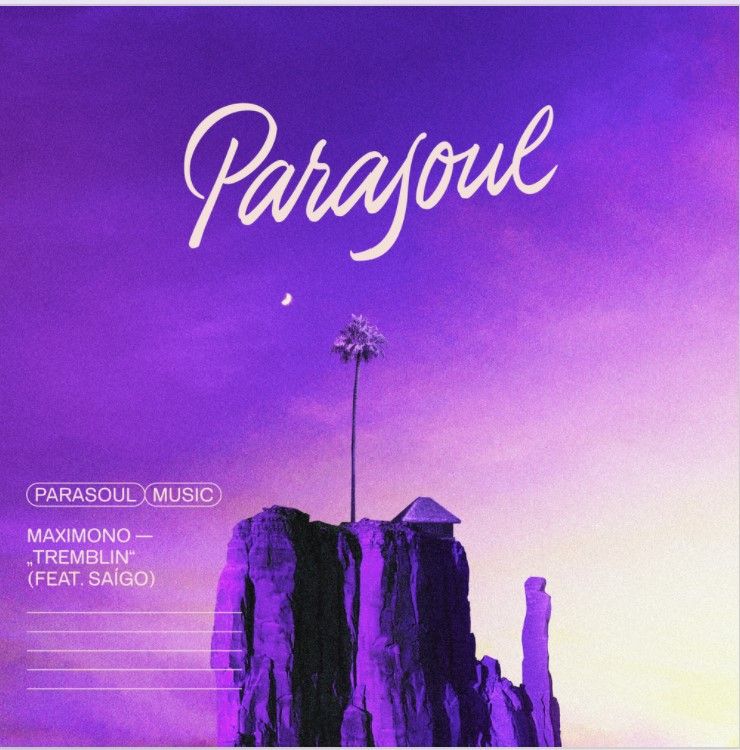 Maximono is back on the house scene with not only a fresh new track, 'Tremblin', but a crisp new label, Parasoul Music.
Starting out in the drum and bass genre, Maximono has allowed his craft to grow and has found his newest soundscape in house music. He previously had a label called 'This Aint Bristol' but has since moved on from that project. Now, with the first release from his latest label, Parasoul Music, 'Tremblin', he's off to a great start in 2021.
Maximono's 'Tremblin' is a fun and flirty track with a quick tempo, plenty of bounce in the bassline, and subtle synths that drive an energetic melody. The vocals are supplied by the talented LA-based singer Saigo. Maximono was so impressed with Saigo's take on the lyrics he said, 'When I stumbled across Saigo, I knew he was the one I was looking for." 'Tremblin' has lyrics that are catchy but Saigo's sound keeps them raw, emotional, but still frisky and playful.
Whether it was fate or destiny, or some other cosmic force, together with Saigo's crooning lyrics, the smooth transitions, and effervescent essence of this laidback and groovy track, Maximono starts off on the right foot. It is easy to dissect and relish the creativity in Maximono's music; you can hear the excitement of drum and bass, the sharp edges of jungle, and the smoothness of hip hop all wrapped up in a neat bow of deep house bass. If this is a sample of what is to come I think house fans can be excited for what's next from Maximono.
What Maximono did say about the future of his label is that, "Parasoul Music will be the outlet for myself and other likeminded artists with a focus on house music but also genres like drum & bass, UK garage and lofi-beats. Anything that speaks from the soul of its creator is welcome." Cheers to that!