Krischvn & Nxsty Get Fans Galloping With Long-Teased 'Ketamine' – FUXWITHIT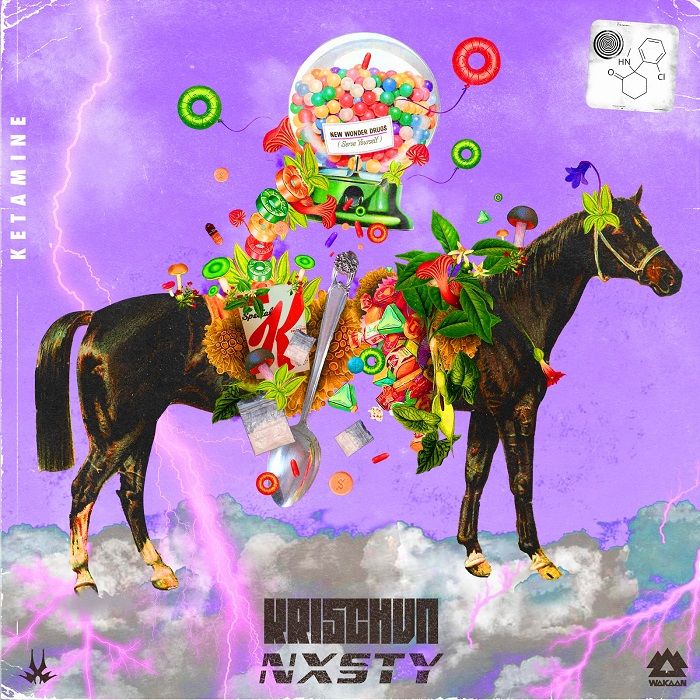 Setting himself apart as one of the most progressive producers in the bass music community as of late, Germany's Krischvn has been galavanting his trademarked style that blurs the lines between dubstep and ridiculously heavy trap across the globe. Whipping-out smash hit after smash hit like 'Second Baked', 'Shy La Boof', and 'Fuck Off,', he's shown that he carries a sound that successfully spans the globe, titillating the ear canals of a wide range of music aficionados. Now, he's back with a track that's been heartily teased by the head martian himself, Liquid Stranger, for upwards of 2 years. The track in question? The debilitating and reality-shattering 'Ketamine', a collaboration with the Canadian trap connoisseur Nxsty out now on Wakaan, truly an audible intoxicant of only the highest degree.
Starting things off 'Ketamine' in truly epic fashion, the cocking of a gun barrel quickly introduces you to a delightful flute melody that readily warns listeners that their consciousness is about to embark on one hell of a journey. With curiosity reaching peak attainable levels, the drums rear their head and accelerate into the guttural, carnal filth that is the first drop. A perfect melding of their dually destructive styles, 'Ketamine' adds a fake drop that extends the anticipation before punishing you with a two-piece combo of Krischvn's eviscerating synths and Nxsty's ludicrous bass lines. An audible adventure of only the most pristine quality, its 3 separate drops each offer something different whether it be quick house-centric switch-ups or notes being halved to create even more potent booty-quaking dancefloor breaking goodness. If these two weren't already firmly on your radar, we have no doubt they will be now. Check out 'Ketamine' (in small doses) for yourself below!