Guest Mix + Interview – whereisalex – FUXWITHIT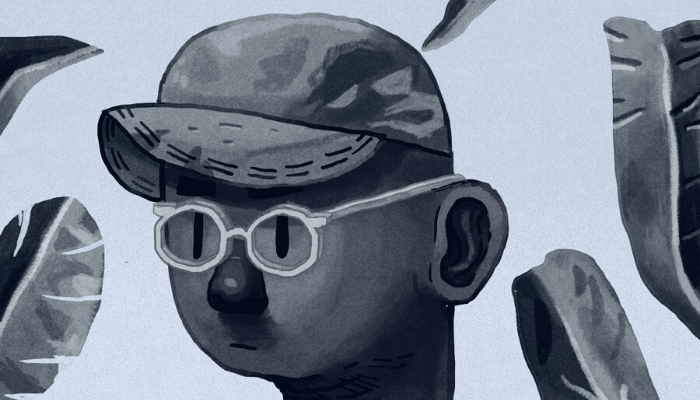 Wow do we have a treat for your ears today. Coming to you straight from Dallas, Texas is none other than the immensely talented beat connoisseur whereisalex. Being one of the brightest gems to come out of the underground SoundCloud trap wave, he's one producer we've kept a keen eye on for almost half a decade now. Releasing the absolutely massive 'We're Going Down' back in 2017, we instantly knew he had a one-way ticket to stardom. With other immensely successful releases like 'Drake Flow' and 'Be Your Girl.' racking up several million plays on SoundCloud alone, he has a sound that traverses genre and taste with exceptional ease. Just a few weeks ago, he had his debut performance for the fantastic folks at Brownies & Lemonade on their Open Aux Showcase livestream event. Now, we're immensely proud to reveal that we've had the opportunity to catch up with him about the history of his project, and what he has coming next, along with him being the 145th edition of our guest mix series. Check out both the interview and guest mix for yourself below!
You've been pumping out insanely high-quality beats over half a decade now with no signs of slowing down anytime soon! How did you first get into producing, and how do you feel your sound and style have evolved over the years?
So for the first part of my life, I really only listened to gospel music, orchestral music and jazz (the latter two I listened to because I joined concert band in sixth grade). I made my very first beats in FL Studio 4 and Reason; I was just trying to recreate my favorite gospel songs. The first non-gospel song that I listened to was 'Massage Situation' by Flying Lotus, and that ended up being the song that catapulted me into electronic music production. The first music I ever released sounded like circa '08-10 L.A. beat scene music. The TNGHT EP and 'Bang Vol. 1' by Mr. Carmack were other bodies of work that motivated me to get deeper into producing.
Sonically, the 'whereisalex' project has been all over the place. It started out super atmospheric, morphed into slick future bass, and got really gospel-ly at some point. As time has progressed, I've tried to take parts of my musical upbringing and synthesize those parts into something that represents my musical perspective. I still have a lot of work to do in terms of making it something singular and unique.
Your latest release 'Shine' is a warm, energetic vibe that's perfect for the current transition into springtime! Can you tell us what your intention behind it was, and how it came together?
It was not my intention to make something so cheery! I remember how dissonant the mood of 'Shine' was with my mood and the general sense of dread looming over the heads of everyone living in the States. I was probably just glad that I made it through 2020 and was feeling hopeful about 2021. I was considering not putting 'Shine' out because of how happy it sounded. I'm also not one for displays of naive optimism, and I was worried timing-wise that it would read that way. I'm glad it's out though.
I wrote both halves on two separate days, one after the other. I had the idea for the song the night before, and then I just woke up and made it. I find those sessions to be the most satisfying, when the ideas are clear and the execution is effortless.
With so many artists making minuscule changes endlessly to tracks before considering it "perfect," how do you personally determine when a track is fully finished?
There is no end to tweaking songs! Sometimes, back when SoundCloud was still a prominent platform, I would tweak tracks after they came out. So in some sense, it's not over until you decide it's over. But generally speaking, if the structure of the song is well put together, flows well, and is mixed competently, I'll put it out. I've never made the most polished work, and I like the energy of songs that haven't been obsessively labored over.
With the last 12 months being tumultuous for all involved, can you impart some knowledge or wisdom on us that you've gained in that time?
Self-care is important! Bureaucracy and capitalism are bedfellows! Small, local organization is important in order to create the kinds of changes that you would want to see! Relying on elected officials to accomplish meaningful change is kind of a crapshoot. Water is important! It's okay to take breaks!
Recently on Twitter, you mentioned how difficult it is to be an independent artist. Can you clue us into some of the hardships you've had to go through in order to achieve the level of success you've had?
Lack of funding is definitely a huge part of it. In order to create songs that have a certain amount of polish it takes expertise, and for those who don't have the expertise it takes money! Ad campaigns take money! Equipment takes money. Transportation takes money. Not having a source of funding has definitely made certain parts of my journey more arduous. On the plus side, I can make pretty good music with meager supplies, I understand how to make interesting and shareable content with next to no budget, and the amount of distance in miles that I can travel with $200 is astounding.
A lack of connections is also a huge barrier to cross. For a period of about two years, I had a booking agent. He was very well connected; my first tour, my first headline shows, and my biggest single to date were all the products of relationships he had. So without those kinds of connections, securing opportunities can be challenging but not impossible.
What up-and-coming artists are inspiring you as of late?
Kilamanzego! Camoufly! SOMETHING! episcool! Milye! Keeth.! Yojas! Tsu Nami! Moore Kismet! Clarity! Willy Crooks! Master Soul Boy! Aqualina!
With safe in-person shows by fall/winter looking more and more likely every day, where are some places you'd be itching to perform?
I am dubious about the States' ability to open in a safe manner this year. However, in a scenario where that happens, I gotta get to Los Angeles and San Francisco. Denver, Brooklyn, DC, and Montreal are also faves of mine.
You recently had the opportunity to put together a set for Brownies & Lemonade for their Open Aux Showcase! Can you tell us how that came to be, and what the experience was like?
Brownies and Lemonade are the homies! They were my first show ever, and their support of me has been amazing ever since. Anytime I do a Brownies event, I feel like I'm in home court. It was very comfortable and I'm grateful that they put me in front of the audience that they've cultivated for years. Getting to do something audiovisual was also super rewarding!
With the rise of cryptocurrency-based NFT's blowing up recently, what's your take on that idea and market in general?
I don't know enough about NFT's so I'll shut up! I've said things on Twitter that were misinformed, but in the process of having some mistaken notions dispelled, other equally baffling questions have risen up in their place. Overall it just seems like another avenue through which art can be created and sold. Of course, the idea of NFT's having provenance is cool, and the fact that the artists get residuals off of sales is wonderful. But much like the traditional art market, there's a lot of scheming, cash-grabbing, and pointless art that won't mean much in the long run. Such is life.

A huge part of my skepticism comes from my time as an artist practitioner. The trend of painting that is often dubbed as 'zombie formalism' balloons and then fizzles. Young upstarts like Julien Smith and Parker Ito went from being nobodies to huge artists to pariahs in a very short amount of time. Seeing that type of stuff has made me very skeptical of any art world developments that appear sudden and hype-inflated.
On the night that I'm writing this, I'm supposed to talk with Deffie about NFT's. So maybe by the time this is out I'll have a completely different perspective.
What's next for you? Anything big in the works?
Just music! After a year of sparse releases, I just want to have a consistent year. If there are meant to be any bigger plays, they will reveal themselves.
You prepared a guest mix for us today! Can you walk us through your creative process when it comes to flow and overall vibe when it comes to putting together a mix, and what you wanted to showcase in this particular instance?
Both livestreams that I've done since lockdown have been very cinematic and moody. I like having a mix that has an emotional arc and feels like a fulfilling journey. However, my pre-covid sets were just banger sets, and there's an appeal in that. Sometimes I worry about my moodier, more cinematic sets being too melodramatic and self-important. This particular mix is more immediate, more rapid-fire, and is just full of my favorite bops from the last year.
Many of the up-and-coming artists that I expressed my enthusiasm for are in this mix. Hopefully everyone who listens enjoys bopping along to it.
Tracklist:
whereisalex – lie4 (outro)
whereisalex – shine pt.2
whereisalex – honesty
whereisalex – ghosted
whereisalex – shine pt. 1
whereisalex – matrix
whereisalex – ID
kilamanzego – meditate
chromonicci – balance
olswel – wth
milye – surf
keeth – CHAMILLION w/ golden child
tsu nami – and i like
lyny – jump bros
missy elliot – get ur freak on (whereisalex remix)
something – shakemyass
jack u – beats knockin (camoufly remix)
late year – A – 1 $•¥
episcool – it's a wrap