Guest Mix + Interview – Kyral x Banko – FUXWITHIT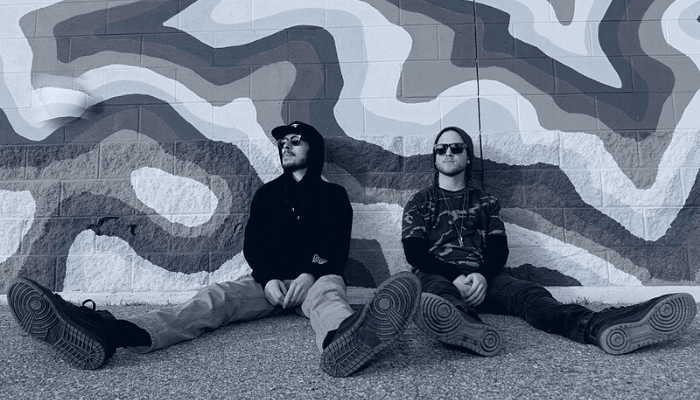 Ever since they landed on Quality Goods Records with their Focus EP, Kyral x Banko have been FUXWITHIT and underground favourites. Whether it's massive remixes, killer collabs, or stacked originals they always impress. With the release of their Snoitch EP on Wakaan the duo are taking their sound to new heights and depths. The project is a must-listen for all experimental bass enthusiasts. With their star ever-rising, it's due time that we connect with Kyral x Banko for a Guest Mix + Interview. The interview dives deep into their creative chemistry, answers what exactly a "Snoitch" is, compares Chicago vs. Denver, and much more. As for the mix, it's an all-original journey jam-packed with IDs. Check both below.
You both graduated from the University of Illinois together! (Go Illini!) How did your time and experiences there shape you into the people that you are today?
KxB: I-L-L! Sidebar, it's amazing to see the Illini as a #1 seed in the NCAA tournament this year. Our college experience there was a seriously wild ride. In that county the bars are 19+ to enter, and 21+ to drink and also has the nation's biggest 'greek system.' The bars and most businesses were nearly 100% student run. This led to two things… a bar scene where students would be DJing all of the newest music (i.e. house/electro/trap/brostep/dubstep) and LOTS of partying. 
Overall it was a perfect breeding ground for kids like us that wanted to learn how to DJ. In most of the bars, we got to play literally anything we wanted. It ended up being our entry into discovering and falling in love with electronic and bass music. Thanks to that school that we found this deeper music culture that neither of us knew existed prior.
With so many successful duos having one member that was already a prominent DJ while the other is a talented producer, including yourselves, why do you believe this is such a consistent and reliable combo?
K: I had years of DJing under my belt before I met Bennett, and he had years of producing under his. I'd say it's a reliable combo because not only do you bring your own skill to the table, but you have lots to learn from the other person. We balanced that out years ago though and there's rarely an imbalance on creative output to our music. Although we both have our personal styles, we truly try and perfect each song so that it embodies our combined creativity. If we didn't do it that way, it wouldn't be KxB.
B: Before meeting Collin, I had seen him DJing at bars/venues while we were in college and definitely recall being very blown away at the transitions and stylistic decisions during his sets. Most kids that were DJing at those bars hardly knew what they were doing and were definitely chasing the clout, whereas I could tell early on that Collin was more interested in preparing sets and being serious about the music. I had been producing hip-hop beats since high-school, so when we met it was immediately productive in terms of making a bunch of new music. Then we had the opportunity to test them out at DJ sets to a jam-packed bar and gauge the reactions from there. I can definitely say that Collin's skills as a DJ since those early days has been the primary factor of the intensity and impact of our live sets. We've both come quite a long way in terms of producing music and evolving our live performances. 
Your debut EP Snoitch, released two weeks ago on Wakaan, is a mind-bending romp through space and sound. A burning question on everyone's mind is: Where does "Snoitch" come from, and how do you believe it encapsulates your productions?
K: The short answer is Bennett's brain haha. As long as I've known him, he's had a knack for making up words and saying nonsensical things, but it's usually on some type of energy level that he's feeling in a given moment. He's also been a rapper since I met him, so I'm guessing his love for lyrical wordplay encourages his desire to introduce new vocabulary into the world. Over the years many of our close friends have adopted lots of his language and after noticing how many people picked it up, we figured we should probably try and introduce it into our brand because it really is genuine to us and our weirdness. Snoitch started as a totally made-up word that we first introduced by printing it on some old matchbooks we made a few years ago. Now it's taken on a completely new life and is embodying basically our whole outlook on life. 
B: I think that sums it up pretty well haha. There was really no rhyme or reason to the word itself initially. Growing up, my brother and I always talked in very strange coded, nonsensical language just to be goofy and make life a little bit more fun. So arriving to this point where we have a full EP release with WAKAAN based on a completely made up word is pretty surreal to be honest. I think it definitely encapsulates the energy that we approach life with: not taking everything too seriously while trying to carve out our own lane of strange experimentation. It's evolved into a full cartoon / animated universe that we can't wait to develop further. 
How did you two decide on this particular direction to take your brand and style in general? Was there an "AHA!" moment, or was it more of a gradual realization/evolution?
K: For me it was an experience I had at Sonic Bloom 4 years ago. It was the perfect storm of opportunity meeting preparedness. I'd been producing since 2012 and mostly got into trap and hip hop beats with Bennett, and for the first time I was introduced to all of these different styles of bass music on a proper system. It was game over for me. The gears were turning like crazy in my head as I was listening to these sounds I'd never heard before, but in my brain I was like, "Holy shit, I think I know exactly how to make this!" Right when I got back, I started cranking out a completely new realm of music (for me) and have been going down that road ever since. On the Duo level though, it's definitely a more gradual process. Like I mentioned before, it's not KxB if only one of us touches it. There's always an equilibrium between us that our music will arrive at.
B: Yeah, I can definitely pin-point Collin coming back from Sonic Bloom in 2016 to when our approach to style, execution changed to where it is today. We're taking this career very seriously, so we pretty much spend every day diving down the rabbit-hole of YouTube tutorials and coming up with new techniques for production/song structure/mixdowns etc. If there's one thing that can be said about 2020, we just had tons of freetime. Collin started to dive deep into drawing and graphic design, then we suddenly had this entire universe that had been floating around in our heads come to life. I think once the Snoitch EP artwork was done, everything started to make a lot more sense in terms of direction. Also, our management team at MindWarp Mgmt did an impeccable job encouraging growth and helped us stay on track and line up some life-changing opportunities (i.e Snoitch w/ Wakaan) that has really set the stage for what is to come this year. 
Having called two major music powerhouse cities home in your lives with both Chicago and Denver, can you tell us a little about the similarities and differences in the fan bases and music ecosystems that exist in each?
KxB: 
Similarities: An enormously thriving music/art scene in both cities, tons of epic venues, lots of world-class talent traveling through every week (pre-COVID).
Differences: In the electronic realm, Chicago's House music is its absolute staple, just as bass music is for Denver. The Chicago nightlife is a lot more focused in nightclubs and bars that stay open until 4am or later. Denver is much more venue-based and closes down earlier. It definitely changes the dynamic of daily life and to us, it feels like we can focus on our craft much more in Denver, whereas in Chicago it was really easy to get sucked into the nightlife. As far as fanbases go, there's not too much of a difference except that most of our childhood/college friends still live around Chicago, so that's different just on a personal level. We definitely miss a lot of aspects of the scene in Chicago, and it still holds a very close spot in our hearts. That said, we have never felt more at-home as we do here in Denver. There's a tremendous energy that blankets the scene here, and everyone is extremely supportive and really just wants each other to succeed in any way possible. 
With the past 12 months being quite the dry spell in terms of live performances for obvious reasons, what's a small thing that you miss about shows that most people wouldn't think about?
K: The community and show friends. People you were friends with just because you would show up at the same venue to enjoy the same music. That's half the reason we fall in love with this music is because of the community and family built around it. I'm honestly tearing up a bit as I type this… I really miss it badly. And to anyone I used to see at shows and haven't seen or talked to since the lockdown hit, I miss you. Okay, but something that most people wouldn't think about?… the Green Room shenanigans. And I'm not talking like girls and partying… I mean like setting up an obstacle course and trying to make trick shots and other dumb stuff with the homies. We really just have the most fun being idiots and letting that inner-child shine.
B: I would have to agree. There's something really deep and sacred that lies within the live-show experience. Living in Denver, where the scene is really one of the healthiest in the country, just about every show that you go to there is such an amazing vibe and everyone is just genuinely happy. I miss being able to refuel on those emotions and the reciprocal effects it has on day-to-day life. 
What's a really embarrassing story you'd feel comfortable sharing from either a tour or fest that you performed at?
K: This isn't embarrassing but it's pretty nuts… On the SoDown Winter Tour 2019-2020, our very first day we almost died! We were in a big SUV trailer with the whole team and production heading to Durango. When we got to Wolf Creek pass (one of the most dangerous in Colorado), our entire vehicle and the trailer started fishtailing on some black ice while we were next to a cliff. We slid left, then right, then left, and then our badass driver/homie Lev, maneuvered some sort of 360 spin into the side of the mountain away from the cliff. Big shoutout Lev for saving our lives that day. We made it to the venue and played an incredible show. That was our very first day on our very first tour ever… quite an experience!
B: That was definitely the craziest near-death experience we've ever had haha. The only other story that comes to mind is Freaky Deaky 2016 (a Halloween festival in Chicago). Collin and I decided that we'd dress up as Cheech & Chong and went absolutely over the top with the costumes. My mom used to do make-up/cosmetics for theater productions and musicals back in the day so she glued all the facial hair and everything. When we got to the festival and were back in the artist area, we quickly realized that we were basically the only acts that actually came in full-costume. Next thing I know, I'm talking face-to-face with Snails and Paper Diamond with an enormous fake beard glued to my face haha. Definitely a majorly unforgettable moment!
Why do you believe music is so special to people, and how does that translate to your own personal mindsets?
KxB: Music exists in a space that we hardly comprehend. Sure we understand things like frequency, waves, and pitch… but we have a very limited grasp on the physical and mental healing properties that music has. It's kind of up to the person to find that for themselves, and we really hope that everyone at one point in time is able to have a deeply emotional experience with music. It's some of the best therapy out there. It's magic. It translates to our mindset by knowing that we have an opportunity to not only express ourselves, but to help other people by creating something that has the chance to be life-changing. You never know what someone might be going through and it's definitely beautiful to think that just coming to a show can turn someone's whole day around. There's many days of doubt and questioning of whether or not we're doing something useful with our lives and if we're actually doing any good in the world. It translates by reinforcing the idea that music really is something special and has an immense amount of spiritual power behind it. Good or bad.
What's one thing you both would love to see change in the scene, and one thing you hope never changes?
K: I would love to see higher appreciation of other music that 'isn't your favorite.' I love that people have their favorite musicians and styles of music, but I don't like when all they do is talk trash about any music that isn't that. Literally every piece of music ever created has a correct time and place to be understood and enjoyed. Just understand that if you 'hate' any kind of music, you probably just haven't experienced it in its proper setting. One thing I hope never changes is people's passion for finding new music and artists. There's SO many incredibly talented people out there that deserve to be heard. Never stop discovering and enjoying new music.
B: After going to a few socially distanced shows throughout COVID times, it's definitely been really optimistic to see how venues have adapted to the times. I think it's gonna be a while until full-capacity shows can happen again, but I have noticed at the shows I've attended that you have the opportunity to really listen to the sets while seated which is pretty awesome. It's definitely a little weird not being able to get up and dance and from the performer-standpoint, you usually rely on the movement and noise of the crowd, but it's definitely noticeable that there are people out there really listening intently without worrying about bumping into people and all that. So I definitely appreciate the whole new show energy that will probably be around for a while. One thing I hope never changes is the absolute beauty of the Denver music/arts scene. It's an amazing place to be in that regard. 
With the music community seemingly springing to life again in the past few months, what are some goals you have for the remainder of 2021?
K: Eliminating Covid and checking in on our friends and family is still the main goal. For real though, that is of the utmost importance so we can get back to big festivals and shows for good! Our other main goals are to keep up with releasing new music, creating more art, developing our live set, and planning for the future of Snoitch.
B: I think it goes without saying that an enormous amount of people had their livelihoods uprooted over the past year. From touring producers, audio/visual engineers, management/agents, people that work at the venues, all the way to people that rely on live concert experiences to have that emotional and physical therapy. I'm very optimistic to see things coming back for all of the people mentioned above. It's about to be quite euphoric to get out on the road and refill on that beautiful energy. We've never felt so confident in our artistic direction, so we're gonna get right back to work and keep supporting our friends, pumping out new music and innovating as best we can. 
What do you guys having coming next? Any big announcements coming up soon that you'd like to hint at today?
KxB: Well, first and foremost we've got four socially distanced shows in Denver at The Black Box next weekend (March 26, 27) that we're extremely excited for. It'll be our first live shows in over a year, and it's a true honor to get to perform on a world-class sound system at the Box. We've got our homies Mport, MZG, and Templo supporting the shows as well. We've never done this many shows back to back, so we've been putting in some serious elbow grease to come up with some drastically new ideas for all four sets. But also LOTS of new merch, and we've got a new single coming out in April with WTF's That Sound that we're stoked to release! 
You prepared quite the blazing guest mix for us! Can you give our readers a little insight into what they should expect from it?
KxB: ID's ID's and MORE ID's!!! This is our second ever all-original mix, and we're excited to give everyone a serious look into what we've been up to over the past year. It definitely exemplifies a major evolution of the KxB sound. 
Tracklist:
What is Snoitch? – Kyral x Banko ft. Nat Nat
ID – Kyral x Banko
ID – Kyral x Banko & ?????????
ID – Kyral x Banko & Mport
ID – Kyral x Banko & ELEVATD
ID – Kyral x Banko & Spades
Simulation – Kyral x Banko
ID – Kyral x Banko & Homemade Spaceship
Hypnotic – Kyral x Banko
ID – Kyral x Banko
Messin Witcha – Kyral x Banko
ID ID ID – Kyral x Banko & Mport
ID – Kyral x Banko ft. Avry
ID – Kyral x Banko & Spades
ID – Kyral x Banko & Mport
ID – Kyral x Banko & FiYah
ID – Kyral x Banko
ID – Kyral x Banko & FiYah
Snoitch – Kyral x Banko
Interview by Alex Bell. Write up by Colin.