Guest Mix + Interview – anti. – FUXWITHIT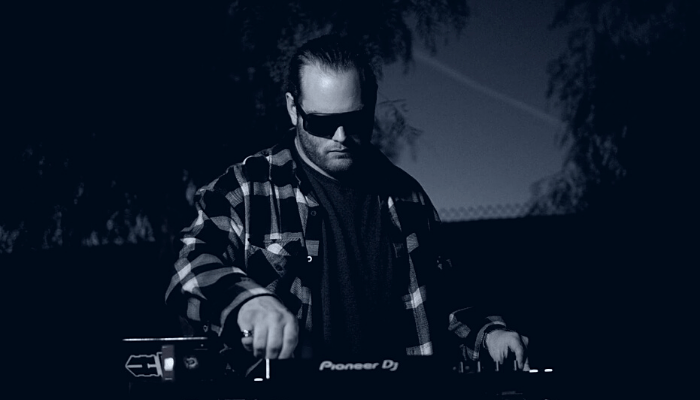 Fusing classic trap influence with forward-thinking bass has made anti. a FUXWITHIT favourite for quite some time. We had the pleasure of introducing fans to his standout single 'response' ahead of premiering his full The Throwdown EP  last year. Since then he's been levelling up. He kicked off 2020 with a massive release on the esteemed Quality Goods Records and proceeded turn up the with heat with an official remix for Blvk Sheep and the powerful '3000.' He's also been hard at work cooking up a grip of unreleased tunes and he was gracious enough to preview them in his brand new guest mix! The 30 minute mix is pure energy that'll transport you into a trapped out festival world. We also caught up with anti. for an interview to discuss his neo-trap sound, UZ's influence, his love for wrestling, the importance of gratitude and more. Peep both below.
Give us a preview into the mix. Where are you taking listeners with this one?
I really wanna take the listeners out of their comfort zone and into my world, the MadWorld with this one. This whole next year you're going to see an entirely new era come into play and this is a teaser of what's to come.
The underground and its amazing community is really what's kept me going…
How's 2020 been treating you? What's been keeping you sane or motivated through this year?
2020 has had its ups and downs like for most people I'm sure. It's been nice to have the time to really work on music and cultivate a group of solid IDs and projects to work on but on the flip side it sucks not being able to mob to shows and party with your friends + meet new friends. The underground and its amazing community is really what's kept me going, just seeing how far people can take it and all the incredible new music being released by the day by brand new artists or seasoned vets and everyone in between.
You've defined your sound as neo-trap. For those unfamiliar, what exactly is neo-trap?
Neo-Trap is the sound of the future. It's the art of taking simplistic electronic elements and combining them with the hard hitting sounds of trap, creating a new sound reminiscent of the past that gave way to it but also bringing a new unique twist on it. Neo-Trap is the sound that describes the feeling in your heart when your adrenaline spikes and you feel invincible, kinda like the climax in an action movie.
if I AM slept on, it won't be for long 😉
Do you think you're still slept on?
Yes, but no. I have been very fortunate for all of the genuine friends I've made and opportunities I've been given throughout my career but my eyes are always looking up at the next big thing so sometimes it's hard to take in the accomplishments without comparing or dismissing. In any case, if I AM slept on, it won't be for long 😉
How did you link with skintrest? How important has his visual contribution been to your brand and overall artistic vision?
SKINTREST!! Okay so Skintrest and I linked online about 4-5 years ago now, I was given his name as a recommendation from a friend who said he was a great artist, and wow that was the biggest understatement I'd ever heard. The second I hit him up and gave him my design idea he went to work and created something completely unique and original that totally fit my vision. After that I knew I'd found my guy, from then on he had done random artworks and covers, logos and whatnot but it wasn't until the Throwdown EP that he really proved how much of a master he was. I gave him like one basic idea and he just took it right from my head and put it down and it worked perfectly. Now it's to the point all I gotta do is send him the track I need art for and he'll make something crazy from nothing that perfectly fit the vibe and feel of the track. Skintrest has been monumental to my entire aesthetic and I'm honestly so thankful for such a good friend and talented artist.
You tweeted, "wouldn't be who Iiam or where i am without this legend i'm super thankful for your kindness and guidance" in reference to UZ. Can you talk a little bit about your relationship and what impact he's had on your career?
Oh man where to start, well since I first started listening to trap I listened to UZ and fell in love with his simplistic yet impactful beats and quickly grew to love his whole catalog of music. Then back in 2014 when I started mixing it was UZ's songs I used to learn how to count beats and transition. Once he announced his label 'Quality Goods Records' I knew I wanted to be on it but never knew how to make it happen. It wasn't until late 2019 when he first messaged me about an ID that he wanted to play, and after that I asked if I could submit it for QGR, that song ended up being 'gate' and the rest is history. Without him I don't think my style would be nearly as catchy or impactful I learned a lot about producing just by listening to his tracks.
I hope everyone can take the time to thank those who have helped them and supported them throughout because they deserve it.
Gratitude seems to be a central theme on your social media with you thanking mentors, friends, etc. Have you always been a grateful person? Why do you feel it's important to actively express it outwardly?
In all honesty, no I wasn't always grateful. I wasn't ungrateful, but back in the day there were many things I took for granted and it wasn't until I started music and really understood the struggle it takes that I opened my eyes to how lucky I really was, whether it was for the friends that took the time to reach out and open me up to a new community or just having supportive parents that didn't shun or dismiss my passion, things that some people aren't fortunate enough to have. I hope everyone can take the time to thank those who have helped them and supported them throughout because they deserve it.
It's no secret that you're a wrestling fan. How did you get into it? What's kept you interested over the years?
When I was a kid I was introduced to wrestling around 2006 and I immediately loved it for the athleticism and the performances. As I got older I really started to appreciate the showmanship of the whole thing and how much went into that side of it (not even counting the physical aspect). For what it's worth, pro wrestling has some of the greatest crowds of all time and I really wanna try and bring that energy to my shows and performances going forward.
What makes you happy outside of music?
Outside of music I love playing games online with my friends, usually you can find me on Apex with Sephla & Javi (my best friend and manager respectively), watching/reading anything horror and watching documentaries.
What should we expect from you in 2021?
I predict 2021 will be the biggest year for me yet, with all the stuff I have in store and ideas that are being put into action it's going to be a wild ride and I'm taking everyone with me. Be prepared for some brand new music as well as many other new surprising ventures. But the biggest thing you should expect in 2021, are shows. I plan to not only participate but throw many of my own virtual online shows considering we could be looking at another year without live events, I'm really going to try and put out a new kind of performance unlike any other. Stay tuned.
Tracklist
1. anti. – ID
2. anti. & 7EVEN – ID
3. quix & juelz – chicane (msft. remix)
4. anti. – ID
5. anti. – mattr
6. anti. & code zero – ID
7. anti. – gate (QGR)
8. anti. – response (VIP)
9. magic flowers – threat
10. etched – hold up
11. anti. & blush – ID
12. remk – ID
13. code zero – rave machine
14. 7EVEN – senseless w/
15. anti. – ID
16. ATLiens – Tantra (Lektrique Remix) vs. msft. – feel (anti. edit)
17. clin – wella
18. anti. & remk – ID
19. blvk sheep – ID
20. remk – ID
21. anti. – ID
22. anti. – ID
23. galantis – runaway vs. montell2099 – insomnia (SLICK EDIT)
24. code zero – deeper
Lead photo by @sephla.