Effin Provides Audible Sustenance With 'Bread' – FUXWITHIT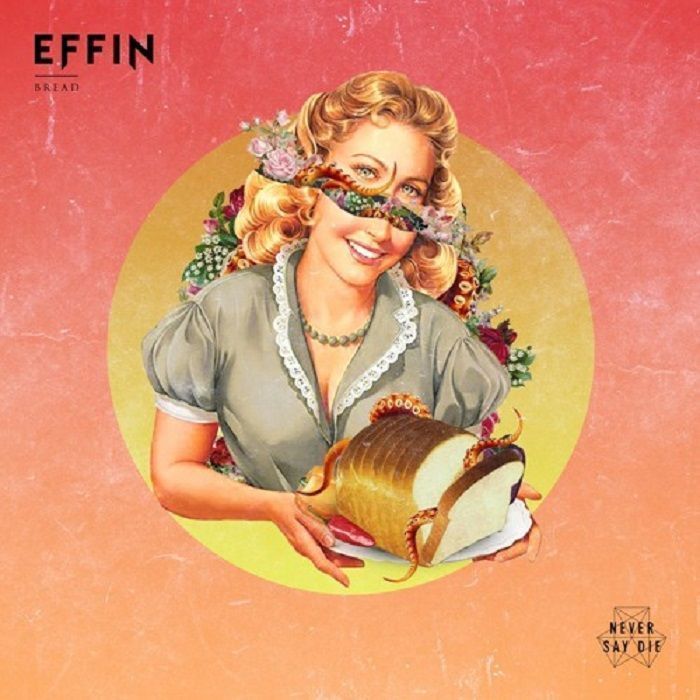 When it comes to producers fiercely pushing the envelope when it comes to expanding the parameters of the scene from a sound design standpoint, not many come close to touching the artistry and progression that Effin touts. Between his ridiculous Operate EP, his tyrannical Flashback EP, and his Sable Valley debut with 'Hollow Tips,' he's consistently shown that he's more than capable of serving up a diverse array of far-reaching sounds and styles, all packaged at a superbly pristine quality. Now, he's once more continuing his trend of sandwich-themed releases with 'Bread' out now on Never Say Die Records.
Just as you'd expect, 'Bread' is another insanely high-intensity banger that pulls no punches. Boasting Effin's iconic groove-driven drum patterns that get heads nodding and hips shaking with ease, it's no wonder his sound sparks that pure, carnal party energy. A sacred ritual based on sacrificing excess energy to the bass gods above, Effin provides the incantations that make the magic happen. And what do you need after an extended cult ritual? A hearty meal to tide you over until the next, of course. Practically shoving nourishment down your gullet, the aggression in 'Bread' really makes it shine, feeling like trying to give medicine to a cranky toddler. Exceptional cleanliness and immaculate mixing make it truly a tasty treat on the ears. What more can we say? 'Bread' fills you up more than proper, reinvigorating your life energy and sparking electricity throughout your skeletal system, a true fertilizer for the body and soul. Check it out in all its glory for yourself below!
Follow Effin on:
Facebook
Twitter
Instagram
Spotify
Follow Never Say Die on:
Facebook
Twitter
Instagram