Drvmmer Unleashes An 'Overload' of Energy With New Single On Electric Wave – FUXWITHIT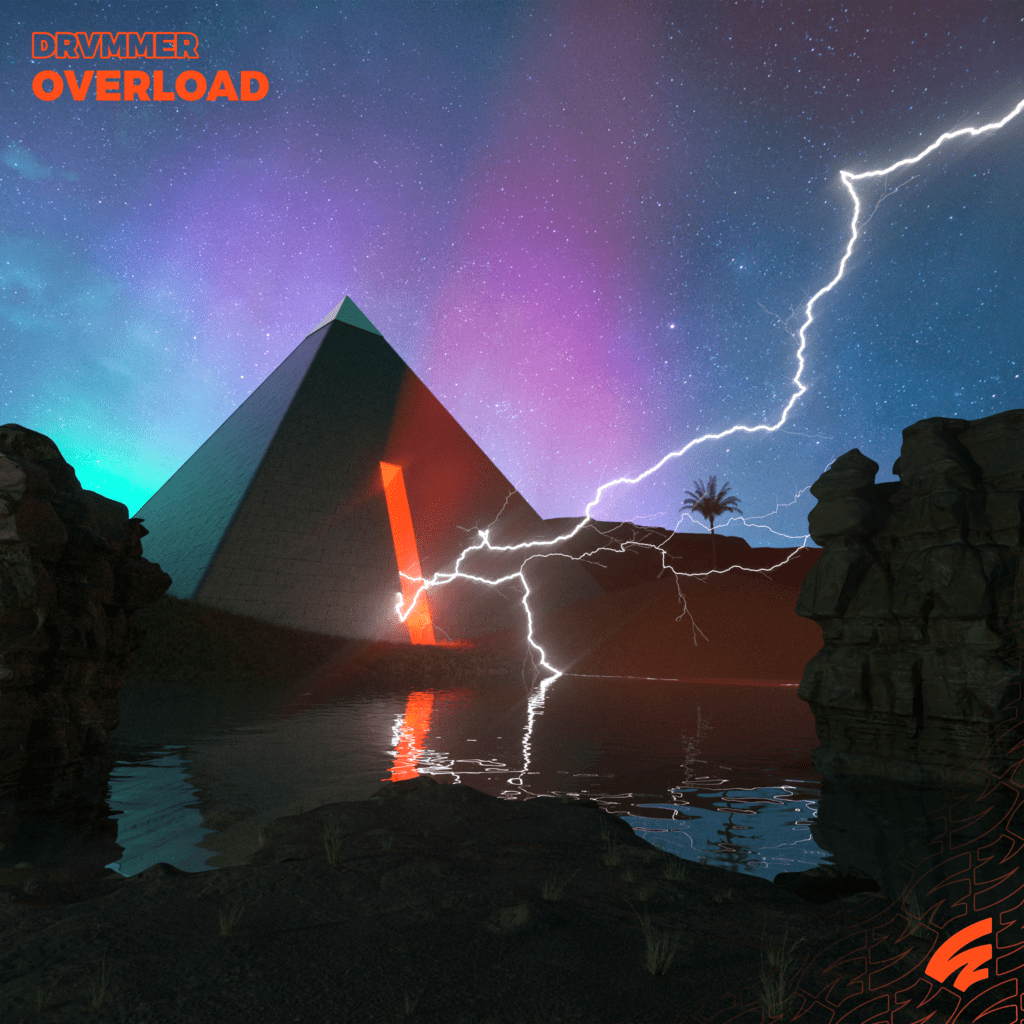 One of the things that I love the most about doing music reviews is that I constantly learn new things while writing them. Most of the time I create a draft on WordPress, I write the first lines, and then I inevitably get lost in the maze of the web looking for anecdotes, music charts, production tutorials, documentaries, and so on. An example? Two weeks ago I wasn't even aware of the existence of the "color bass" subgenre (I'm guilty of not reading Chime's interview) and now I'm here singing the praises of a color bass track and watching dozens of tutorials about it.
Released via Italian imprint Electric Wave, 'Overload' brings to life everything I've learned so far about the subgenre and much more. After all, with Drvmmer it is always like this. He's part of the elite of producers who have their own specific sound, recognizable with closed eyes. You can't expect basic stuff. Genres are nothing but empty banners in front of his overflowing inventiveness as he always bends them to his will, bringing to light fantastic sonorous chimeras.
Packed in just the first eighty seconds of 'Overload' there is much more than what I sometimes find in some five minutes (or more) tracks. Everyone has a different style you might argue, it's not that one is better than another. Fair point, but I can't help saying it's impressive. Above all, because all these elements are welded together by a brilliant stylistic coherence. Everything is always extremely colorful (pun intended), vivid. There are no filler moments. All these glitchy sounds make our eardrums vibrate with pleasure. The uplifting melodies are mood-enhancing. They hit you like an electric shock and physically stimulate the body, from head to toes, like an injection of endorphins. I can swear that it's definitely unusual for me to be so excited about a track that incorporates so many dubstep references, but what can I say, I can recognize a thoroughbred track when I encounter one.
Listen to 'Overload' here and be sure to check also Drvmmer's recent remixes of Jack Ü and camoufly because they're both top tier.