Another Night In Minecraft: Illusion of Depths Tour Review – FUXWITHIT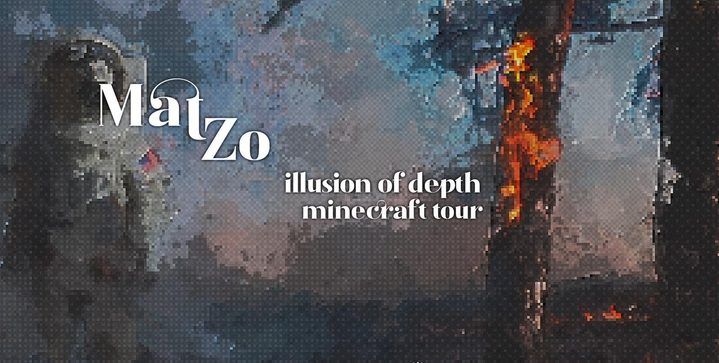 In the year when virtual events have become the norm, it felt good to be back in Minecraft for one last rave. This time the opportunity was provided to me courtesy of the mighty Mad Zoo Events crew. After having organized a couple of one-night shows in collaboration with two of the best labels in the world, Anjunadbeat and Hospital Records, a few weeks ago Mat Zo himself announced the 'Illusion of Depths Minecraft Tour', a series of five shows, between November 27th and December 19th, to celebrate the release of his latest album. Like any other Mad Zoo event, but unlike most online festivals so far, admission is reserved only for those who buy a regular ticket. However, for this tour, a single ticket will grant you access to all shows (three remaining). Trust me when I tell you it's worth every penny.
After unfortunately skipping the first date, I dusted off my web raver kit and, on Saturday the 5th, I did my triumphant return in the pixeled world of Minecraft. Accustomed as I was to the musical madness of the Open Pit branded events, the first hour masterfully conducted by Nox Vahn with a fine progressive house tracklist was a noteworthy warm-up. Seeing how even softer and more melodic genres are still suitable for this type of event was definitely a nice discovery. Between regular visits to the stage to see people's reactions to the opening act, I also took the time to wander around the stage and the whole map.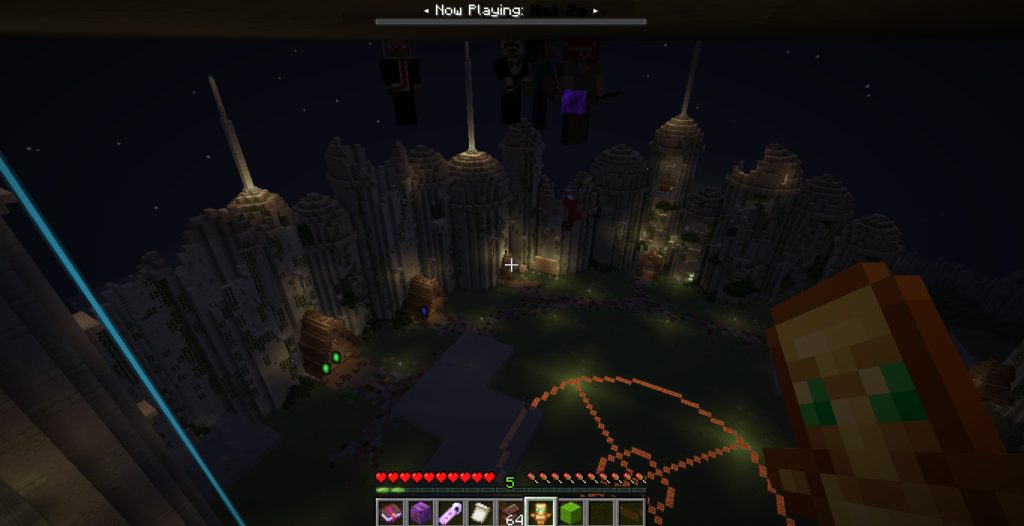 When Mat Zo himself took the stage, I abandoned my ambitions as an explorer and teleported right in the middle of the pit, ready to enjoy the show. For the next two hours, it was delirium. While the sublime musical selection and on-point mixing skills formed the foundation of the party's success, what really made the difference was the positivity of the participants and an exceptional set of visual effects. I understand that you need to be a bit of a nerd to fully enjoy these things, but there really was something for everyone. The more classic Eric Prydz-style lasers and strobe light shows were joined by surreal gimmicks such as sudden gravity variations, heavy screen distortions and even dragons. Dragons flying around the stage, dragons on the console, dragons everywhere. This is exactly why I'm into this kind of event so much. While on Twitch you can "just" watch, in Minecraft you live an interactive experience where you have a certain degree of participation. As in real venues, a lot depends on how the host curates the whole thing, but I can guarantee you that the Mad Zoo team did an exceptional job and took care of every single detail, from the toilets in the lobby to the majestic mainstage. Now do you understand why I wrote the ticket is well worth the price?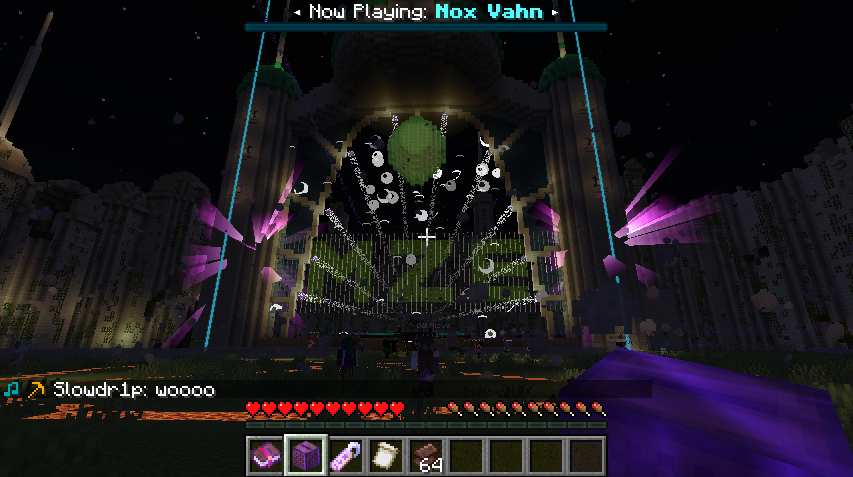 While I was enjoying a particularly hilarious visual trip, I imagined the skeptical and disgusted faces of club and festival purists, but then I also realized: whoever said that clubbing has to be a serious thing? History teaches us that everything was born as a form of escapism from oppressive conditions and music basically serves to accompany and improve our lives. There is no "right" way to do this. What I saw in those three hours were many people happy to be able to get together to celebrate something they love. Clearly, everyone would have wanted to be sweating in flesh and blood in front of a real stage, but the real strength lies in not giving up in front of nothing and continuing to perpetrate our passions even against all odds. For this reason, I'd like to congratulate all the staff who allowed the event to take place, from the developers to the admins and moderators who were impeccable and always available throughout the whole show. Like so many other attendees, I admit that now I wouldn't hesitate a second to buy a ticket to a Mat Zo live show. A further example that makes it clear that this is not just a game.
The next (digital) tour date is scheduled for Saturday 12th December with Fatum as opening act. You can grab your tickets here.