Across The Pond: Abra Cadabra – FUXWITHIT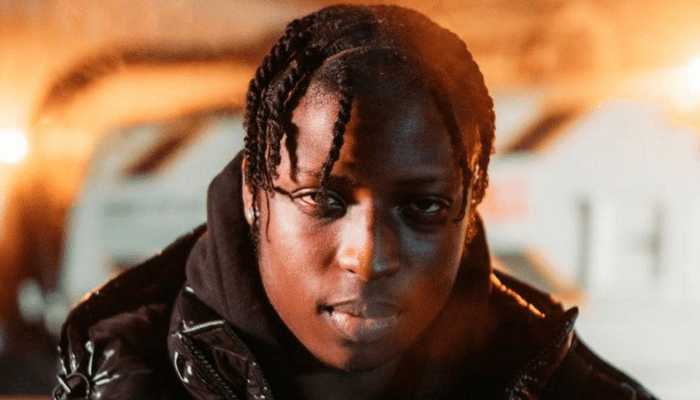 Abra Cadabra, alakazam! North London's hardest rapper has all the magic on deck that a growing superstar needs… and he's only 22 years old. Abra Cadabra first shone onto the scene in 2016 with his track 'Robbery', which quickly had the streets shaking after Krept and Konan jumped on the Remix. The track was voted 'Track of the Year' at the Mobo Awards 2016 and Abra was immediately catapulted into the limelight.
As a member of one of the bigger U.K. drill gangs, 'OFB – Original Farm Boys,' Abra was seen on tracks alongside fellow members Headie One and Bando Kay from the get-go, but his ruthless solo freestyles that dropped in his debut year were what really grabbed people's attention. Hailed as a classic now, Abra's 'Blackbox Freestyle' was an early look into what the star had to offer, showcasing his unique style of lyricism and effortlessly scathing voice over the early versions of what would become 'Robbery'. The second part of the 'Blackbox Freestyle' is where Abra really showcases how vast his lyrical talent is when he skates and glides over 2Pac's 'Letter 2 My Unborn' instrumental.
At just 18, he was already proving that he could do so much more than sound aggressive on a drill beat. Whether it was Abs' awareness of the volatility experienced in being a famous rapper, which he touches upon in his 'Mad About Bars' freestyle, stating "My question is, when the buzz decides to leave will they remember me?" or whether it was over different personal reasons, Abra was never ten toes deep in the music over the coming years… until 2020. In the past year, Abs has been on a streak of dropping hits, working with Charlie Sloth, Bugzy Malone, Gunna and more. Alongside the release of his debut album, he's become an established feature artist, with everyone wanting what he brings to the table. Having worked on his craft for years, his style of silky smooth, deep tuneful vocals with gritty dark bouncy rap flows, fit the current U.K. market like a glove. Ab is back and he means business. Here's just three of his huge recent hits.
Spin This Coupe
Try catching the flow on a first listen, it's not exactly the easiest. Abra bops and weaves across a screw face, classic U.K. Drill Beat with a flow that is unpredictable and severely critical. The Tottenham rapper sounds like no other and this new tone and style is what sets him apart from the norm.
Dumb Flex
Abra Cadabra recently featured on Miss LaFamilia's latest single and at a first glance of the track title and preview, Abs could have ended up singing or rapping on this one. So, when he comes in like a loaded machine gun on the second verse of the track, no one was ready for the venom he was about to unload. A huge verse, establishing just how talented he really is.
Get It
As we know, Charlie Sloth doesn't really do things in small doses. However, this is a line up that could have gone either way. With a range of acts, the differing styles could have easily clashed when coming together on a star-studded track, but no. Abs' rustic voice and hook set the tone of the song expertly and bring this collective together. A big track to be a part of and the star of the show.
Hopefully, this is the beginning of Abra Cadabra really shining. He has all the talent and makings of a superstar, the backing from top peers and now a debut album that's rocked the airwaves. 2021 is destined to be a great year for the Tottenham artist, one that we can all hope is filled with more bangers.