Acrillics Burn It Up On 'Resin' – FUXWITHIT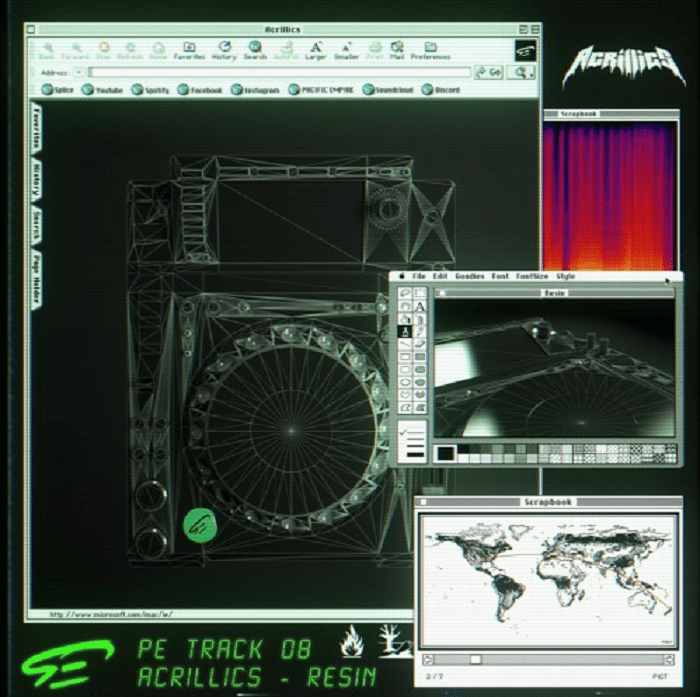 Acrillics didn't let the horror of 2020 affect their output. With a handful of well-received tracks, appearing on an Electric Hawk takeover, as well as various other streams, Acrillics have set the stage to have a blowout 2021 with their first track of the year, 'Resin'. Premiering on the new Pacific Empire label, Acrillics have been in the lab cooking up a classic trap banger with a twist for their first track of the year.
'Resin' begins with a largely ethereal vibe with spacious, washed-out horns that blend with an angelic chord progression, but as the snare drums start building, the horns cresendo, and you realize that Acrillics are ushering 2021 in with a classic trap anthem. At the drop of 'Resin' you are smacked with detuned horns, thudding kick drums, and the oh-so-good 808 we love as trap fans. 'Resin' truly hits its stride in the second half, as the duo returns it back to the angelic space it originated from. Uplifting synths and mesmerizing percussion propel you forward as Acrillics bring you back into a double-timed drop to get you up and moving.
Acrillics have successfully cooked up quite the heater to start off 2021 with and we can't wait to see what they've got next.
Listen to 'Resin' below.